April 2015, 6
Exemption of up to about 400 million yen under the new scholarship student system Supporting students' "Jibun Shine"
Wayo Women's University has a well-developed support system for highly motivated students.The university has decided to establish a new scholarship student system, "Wayo Toku." "Wayo Toku" is a system that exempts students from tuition fees of up to about 4 million yen for four years depending on the results of the entrance examination, and is applicable to students enrolled in April 400.
The selection of "Wayo Toku" will be conducted from the entrance examination in 2016.The selection criteria are the top performers with an average of 1 points or more in the two subjects in the general A schedule (2st day), and the top performers with an average of 80 points or more in the two subjects in the center exam use entrance exam I period. A total of 2 students will be selected for each examination, including 2 from the International Studies, 75 from the Japanese Literature and Culture, 10 from the Psychology, 3 from the Fashion and Art Sciences, and 3 from the Home Economics and Welfare Studies.However, the special scholarship system is not implemented in the Department of Child Development and the Department of Health and Nutrition.
Selected scholarship students are exempt from tuition and facility fees for the first and second semesters. Based on 2015, the annual fee for international / Japanese literature, culture, and psychology is 98 yen (of which 49 yen is for admission procedures), and the annual fee for fashion modeling and home economics and welfare is 102 million yen (of which 51 is for admission procedures). Yen), up to about 4 million yen will be exempted in 400 years.In addition, if you study abroad in international studies, you can use it in combination with an overseas study support scholarship and receive 20 or 30 benefits.
The condition for continuing the scholarship student from the second year onward is that he / she must earn 2 credits or more for the whole year after the second year, and the grades of the previous year must be within the top 2% of the academic year in the same school.Even if you deviate from the conditions for a scholarship student due to your grades, you will be recognized as a scholarship student again if your grades from the next year onward are within the top 10% of the grade.The period of qualification as a scholarship student is limited to 30 years, which is the minimum number of years of enrollment in the same school.
At the university, this "Wayo Toku" provides an environment where highly scholarly students can work on learning and self-improvement regardless of economic conditions, thereby fostering human resources with high expertise and abilities, and for women. We aim to support independence.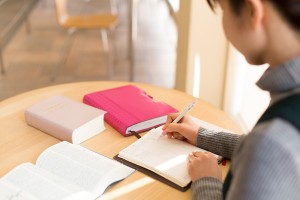 Source:[Wayo Women's University] Special student system starts from the 2016 entrance examination! * Photos are also