April 2015, 6
Ministry of Economy, Trade and Industry subsidizes 17 universities for human resources development in the service industry
The Ministry of Economy, Trade and Industry has decided to subsidize 17 universities, including Keio University (Tokyo) and Kwansei Gakuin University (Hyogo Prefecture), which have human resources development courses to become managers of service industries such as retail, nursing care, and tourism. rice field.Expanding the circle of support to 5 universities over the next five years with the aim of fostering managers who will be responsible for the Japanese service industry, which is highly evaluated both in Japan and overseas, with meticulous customer service, and aiming to improve productivity and revitalize it. I am doing it.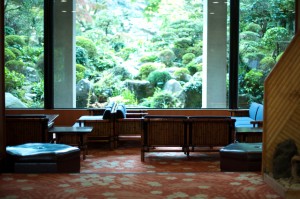 The subsidies will be given to Keio University, which studies new service development, Kansai Gakuin University, which develops a training program for community medical managers, Ehime University (Ehime Prefecture), which trains tourism business managers, and community-based comprehensive care. 17 universities, including Otarushoka University (Hokkaido), which trains human resources who play a central role in the system, and Miyazaki University (Miyazaki Prefecture), which trains human resources in the comprehensive leisure industry. When we solicited from April 2015, we received applications from 4 universities, and a third party committee of outside experts examined the specificity of the program, the specialty of the educational content, and the practicality.The Ministry of Economy, Trade and Industry expects that each university will establish a formal curriculum such as faculties, departments, and courses in the future.
The Japanese service industry accounts for about 7% of GDP (gross domestic product), and the ratio is increasing year by year.Since the development of the service industry is indispensable for the sustainable growth of the Japanese economy, the government's Japan Economic Revitalization Headquarters formulated the "Service Industry Challenge Program" in April to improve the productivity and revitalization of the service industry. I am aiming for the conversion.Furthermore, the government's revision of the Japan Revitalization Strategy is also considering revitalizing the service industry.
Fostering the next generation of managers is indispensable for improving and revitalizing the productivity of the service industry.In the United States, there are specialized institutions such as the Cornell University Faculty of Hotel Management, which trains the owners of first-class hotels, and the Culinary Institute called Harvard University of Food, but Japanese universities have been delayed in these efforts.As competition between companies intensifies and consumer tastes diversify, we will develop human resources by providing education that combines theory and practice at universities, while developing new services that meet the needs of the market. Is required.
* Institute A college or research institute with a strong vocational training character.
Source:[Ministry of Economy, Trade and Industry] The recipient of the 27 "Industry-Academia Collaboration Service Management Human Resources Development Project" has been decided.