April 2015, 8
High school graduate certification exam applicants, slightly increased from the previous year
According to the Ministry of Education, Culture, Sports, Science and Technology, the number of applicants for the 2015 high school graduation certification exam has increased by 2014 compared to 6.The total number of applicants was 1, and the test was conducted in all prefectures nationwide for two days on August 3,605th and 8th.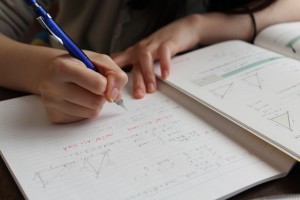 The high school graduation certification test was called the university entrance qualification test (large examination) until 2004, and for various reasons, those who did not go on to high school after the compulsory education and those who went on to high school. It is carried out to comprehensively evaluate the academic ability of those who could not graduate and to determine whether they are equal to or better than those who graduated from high school.Successful applicants are eligible to take the university, junior college, and vocational school.
The number of applicants for the first examination in 2015 was 1 for men and 7,141 for women.Looking at this by final educational background, "junior high school graduation" was 6,464%, "high school dropout" was 13.8%, "full-time high school enrollment" was 51.6%, "part-time / correspondence high school enrollment" was 8.2%, and "technical college dropout". Is 20.4%, and "Other" is 1.3%.The number of applicants for junior high school graduation and full-time high school enrollment has increased by more than 4.8 each compared to 2014.
By prefecture, the number of people has increased by 94 in Aichi prefecture, and the growth is remarkable in areas with large cities such as Tokyo, Kanagawa, Miyagi, and Fukuoka prefectures.On the other hand, there are many depopulated areas such as Tohoku, Hokuriku, Chugoku, and Shikoku regions, with 33 people in Hokkaido at the top, and the population decline is decreasing in the regions where the population decline is serious.
Source:[Ministry of Education, Culture, Sports, Science and Technology] 27 1st High School Graduation Certification Examination Application Status