2018. 7, 30
For the start of the professional university system in 2019
A new form of university that will challenge the future of "university"
The new university, which will be the first in 55 years, will start next spring.It is a professional university * XNUMX.
In 2003, a new type of university that aims to train professional human resources who have advanced practical skills backed by theory, apply ability to respond to change, and can demonstrate creativity through collaboration with companies. It can be said that it is an undergraduate version of a professional graduate school that started with the aim of "Bridge of Practice".
Nine corporations that operate vocational schools have applied for approval to establish 2019 schools in preparation for the opening in 13, and it is expected that the movement toward opening will continue in each region after 2020.With the declining birthrate and the footsteps of university reorganization, we asked Hiroshi Yoshimoto, Director of the Higher Education Bureau of the Ministry of Education, Culture, Sports, Science and Technology, about the background to the need for new school types and their aims.
* XNUMX: Professional junior colleges (XNUMX-year or XNUMX-year system) have also been institutionalized in the same way, but the following explanations are given with professional universities (XNUMX-year system) in mind.
Incorporating the strengths of universities and vocational schools, and reinforcing their weaknesses
 Professional universities combine the advantages of both academic learning at a university and practical learning at a vocational school.The current vocational school education has strengths in acquiring national qualifications and training ready-to-work skills for specific skills.The fields covered are mainly hairdressing and beauty, childcare, medical / nursing / welfare, and service industries. For example, taking the nursing field as an example, the work style has changed due to the introduction of nursing robots due to labor shortages. It is becoming necessary to broaden the perspective and have knowledge not only in the knowledge and skills of nursing care itself, but also in different fields and specialties.It is important to pass the national examination, but that alone cannot be reassuring.The speed of technological innovation and the transformation of the industrial structure are accelerating, the skills learned and the abilities acquired are becoming obsolete, and the abilities required of individual professionals are becoming more sophisticated.You cannot survive unless you innovate in any industry or field.If you want to lead the field in which you stand, you need not only specialized knowledge and technology, but also the ability to learn, for example, economics, business, and marketing, and to think about its growth strategy from a wide range of perspectives.Also, it is said to be the age of 100 years of life, and in preparation for the increasing need to continue learning and re-learn even after going out into society, the attitude and attitude toward learning, and the ability to think with one's own mind from a broad perspective. I also want to feed them.
 Thinking in this way, we will extend the period of study compared to conventional vocational schools, acquire a wide range of knowledge and knowledge, including learning in the surrounding areas, and collaborate with industry to develop expertise and practicality, which are our strengths. I thought it was necessary to create a new higher education institution that could be further refined.
 On the other hand, there are currently more than 700 universities, but even if it is a university, a wide variety of education is "university", such as those that conduct world-leading research and those that work to develop human resources rooted in the community. It is designed to be included in.Therefore, considering that many students will find employment after graduating from university, there is a university that focuses on training professionals by improving vocational ability and practical skills in addition to academic learning. Isn't it better to increase more?Internships and PBL (problem-based learning) have spread over the last decade or so, but since most university faculty members have pursued academics, the curriculum tends to be academic-oriented.However, taking tourism-related faculties and departments as an example, there may be a university that masters "tourism" as an academic discipline, but not only theory, but also marketing and asset management required by hotels and railway companies. I think there is also a need for a type of faculty / department where you can learn about tourism and learn about on-site practices such as ticketing systems.Alternatively, in order for local universities to further enhance their raison d'etre, for example, while focusing on the training of nurses, the future image of areas where the population is declining, such as tourism, the sixth industrialization of agriculture, co-medical care, and nursing care welfare, should be considered. It may be necessary to create a practical and distinctive curriculum in collaboration with local industries, such as providing education that fosters applied skills in a prospective manner.
 Through such discussions, a new type of university called a professional university has been established, which specializes in the development of professional human resources with advanced practical skills and abundant creativity.
Characteristics of education at professional universities, the future
 Professional universities are institutionalized as a type of university, so the standards for equipment are generally the same as those for universities, but the curriculum content and faculty standards are significantly different from existing universities. increase.
 For example, more than 40% of full-time faculty members are practitioner faculty members who have more than 3 years of work experience in their major field and have advanced practical abilities, and more than half of them also have research abilities.Of the curriculum, more than 1 credits (about one-third) consist of practical training, of which 20 credits (equivalent to 600 hours) or more are long-term practical training (on-site practical training) at companies.This allows you to learn both the latest knowledge and technology that lived in the field such as companies and the theory in a well-balanced manner.
 In the process of discussions leading up to the establishment of the system, there was an opinion that even if we did not dare to create a new school type, we could do it with the existing university framework.However, it is very significant to show the image of a university that provides high-quality and practical vocational education as a system.In that sense, I believe that professional universities are a challenge to the way university education has been so far, and also a camphor agent for existing universities.
 The key to the success or failure of the new system is the evaluation at the exit of how much a graduate of a professional university can play an active role in society, and the relationship between it and the two sides, but how much confidence of parents can be gained at the entrance. I think it depends on what you can do.From a sense of scale, there will continue to be needs for vocational school education, such as the development of human resources who will be able to work immediately, and of the XNUMX vocational schools, less than XNUMX% will switch to vocational colleges. I think.Rather, along with the establishment of the professional university system, we have also established a "professional faculty / department" system that provides vocational education in some faculties / departments of existing universities, so it is also possible to switch from existing universities. I'm looking forward to it.
What it will be?Changes in future universities and learning methods
 In June of this year, the "Basic Concept for the Human Resource Development Revolution" compiled by the Government's 6 Years of Life Concept Conference promotes university reform in a way that suits the times as one of the important actors leading the human resource development revolution. It was suggested that it should be done.At the same time, discussions are underway at the Central Council for Education, but clarification of the functions and roles of each university, improvement of the quality of university education, visualization of abilities and added value acquired by students, and management. Universities are also required to change in order to meet the needs of society and improve the quality of university education on a wide range of issues such as strengthening power.
 The times will change faster and faster in the future.Regardless of whether you like it or not, even after graduating from high school or university and getting a job, you can continue to learn and relearn to improve your career and change your career in order to respond to changes in technology and environment. It will be required by working people.Professional universities are institutions that develop professional human resources who have both advanced practical skills and abundant creativity, and are expected to function as a place for working adults to learn.
2019 professional universities that applied for approval to open in 13
List of applications for approval of universities scheduled to open in 31 (December 29) From the Ministry of Education, Culture, Sports, Science and Technology website
International Institute of Technology
[Japan Education Foundation] (Tokyo, Aichi, Osaka)
■ Tokyo University of Technology
■ Osaka Faculty of Engineering
■ Nagoya Faculty of Engineering
International Fashion College
[Japan Education Foundation] (Tokyo, Aichi, Osaka)
■ Faculty of International Fashion
Professional University Toto Gakuin University
[School corporation Ozeki Gakuin] (Kanagawa, Tokyo)
■ Faculty of Health and Medical Care
Tokyo Medical and Welfare Professional University
[Japan Education Foundation] (Tokyo)
■ Faculty of Medical Welfare
■ Faculty of Nursing and Health
Tokyo Professional University
[Keishin Gakuen] (Tokyo)
■ Faculty of Medical Welfare
Kanazawa Professional University
[School Corporation International Business Academy] (Ishikawa)
■ Faculty of Occupational Management
Nagoya Medical and Welfare Professional University
[Japan Education Foundation] (Aichi)
■ Faculty of Medical Welfare
■ Faculty of Nursing and Health
Kyoto Professional University
[School corporation Yamato Gakuen] (Kyoto)
■ Faculty of Practical Nutrition Cooking
Osaka Medical Welfare College
[Japan Education Foundation] (Osaka)
■ Faculty of Medical Welfare
■ Faculty of Nursing and Health
Shimane Health and Welfare Professional University
[School corporation Nita Gakuen] (Shimane)
■ Faculty of Health Sciences
Okayama Medical College
[School corporation Motoyama Gakuen] (Okayama)
■ Faculty of Health Sciences
Kochi Rehabilitation College
[School corporation Kochi Gakuen] (Kochi)
■ Faculty of Rehabilitation
Fukuoka Professional University
[Fukuoka Medical School] (Fukuoka)
■ Faculty of Health and Medical Care
* The above is the one at the time of application and may be changed or disapproved.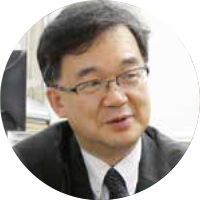 Director of Higher Education Bureau, Ministry of Education, Culture, Sports, Science and Technology
Hiroshi Yoshimoto
1984 Ministry of Education, 2008 Director of Higher Education Bureau University Promotion Division, 2009 Director of Higher Education Planning Division, 2013 Minister's Secretariat Deputy Director (in charge of Primary and Secondary Education Bureau), 2014 Minister's Secretariat Deputy Director (in charge of Higher Education Bureau), 2016 Deputy Chief of the Minister's Secretariat, 2017 Director of the Higher Education Bureau and Deputy Chief of the Cabinet Secretariat's 100 Years of Life Concept Promotion Office.

[I also want to read]
-Fostering practical leaders who can promote a diversity society
-Fusion of practical knowledge and academic knowledge related to health, food and nutrition