April 2022, 9
Relay Column: Why is it a professional university now?
[XNUMXth] Curriculum: Four subject groups
A characteristic of professional universities is that they have standards that are not found in faculties and departments of ordinary universities, in order to develop high-quality professional human resources through practical vocational education in close collaboration with industry. be.
In order to realize the basic philosophy of "cultivating human resources" and "diploma policy", the curriculum of professional universities is based on the curriculum policy."Basic Subjects", "Vocational Specialized Subjects", "Advanced Subjects", "General Subjects"consists of four subject groups.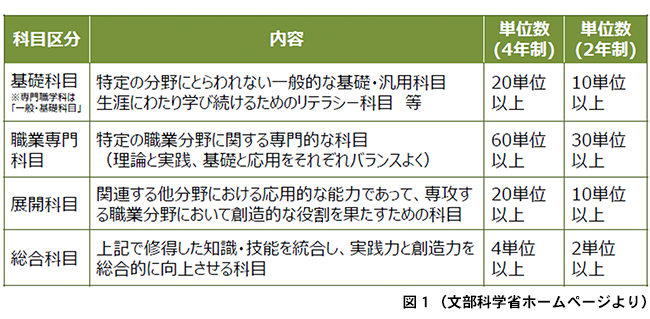 the first"Basic subjects"is a class subject that develops the abilities necessary to achieve social and vocational independence, and requires that students develop the ability to improve their own qualities throughout their lives. are shown in the table above).The notification issued by the Ministry of Education, Culture, Sports, Science and Technology also indicates the need to include a wide range of literacy subjects such as ICT and foreign languages, which are the basis for career advancement in various occupations.However, subjects that correspond to re-learning education in high school and below are to be offered as necessary, and are not included in the number of credits required for graduation.
 
Second, it accounts for the largest number of credits"Vocational Specialized Subjects".This is a course that develops the theoretical and practical abilities required in the vocational field in which the student majors.Classes that broaden the range of expertise and learn more advanced content are also included in these "specialized vocational subjects."The full-time faculty members of this group of "specialized vocational subjects" are responsible for the core of specialization that characterizes each professional university.
the third"Development Course"is a subject that nurtures what is necessary to play a creative role in the occupational field in which the student majors.To that end, we develop applied skills in other fields related to the relevant occupational field.For example, this includes the knowledge of management, etc., which is necessary when trying to open a business or develop a new business using specialized skills, and the knowledge of adjacent occupations and other fields in which cooperation and cooperation are progressing.Among the knowledge related to occupations in other adjacent fields, if you learn knowledge that is considered necessary for the relevant occupational field, it falls under the development subject. What to learn as "+ α" and what kind of abilities to develop through the entire development course will be found by delving into the "image of human resources to be trained".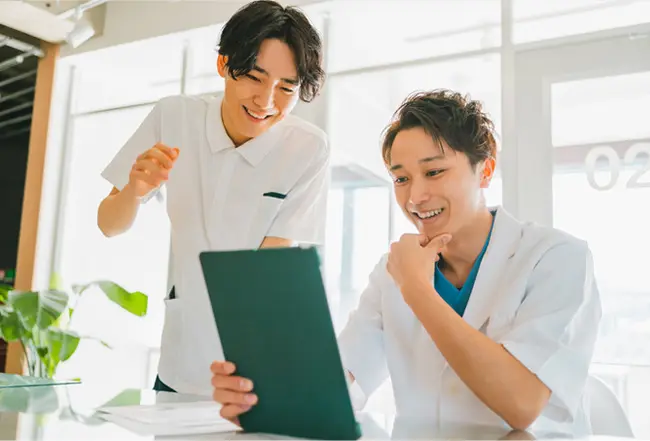 The fourth purpose is to synthesize acquired knowledge and skills and enhance practical and applied abilities."General subject"is.Before graduating or completing the course, this is a comprehensive exercise course that integrates the knowledge and skills acquired in classes, etc., and connects it to true problem-solving ability and creativity.
Depending on the educational purpose, each professional university, etc. can establish classes other than the above-mentioned four classes, and through these classes, students will be able to develop independent educational activities. .