Nov. 2023, 1
"Sustainable First" Rather than supporting, we look at each other and move forward together ~Challenges in Tanzania~
There is a pharmacist selected for Forbes 30 UNDER 30 JAPAN 2021 as a social entrepreneur, along with Shohei Otani, a major league player, and Naomi Trauden, a model.Ms. Mio Tsunoda of Darajapan, which started her business in Tanzania. "30 UNDER 30 JAPAN" discovers new leaders who will lead the next generation, shines a light on 30 talented people in various genres such as business, science, sports, art, etc., and supports them as Forbes JAPAN. purposeful planning.So to speak, 30 Japanese people under the age of 30 who change the world.We asked him about his thoughts on Darajapan Co., Ltd., the difficulties and possibilities of business development in Tanzania, future prospects, and his personal life in Tanzania.We also have messages for high school students, college students, and future entrepreneurs.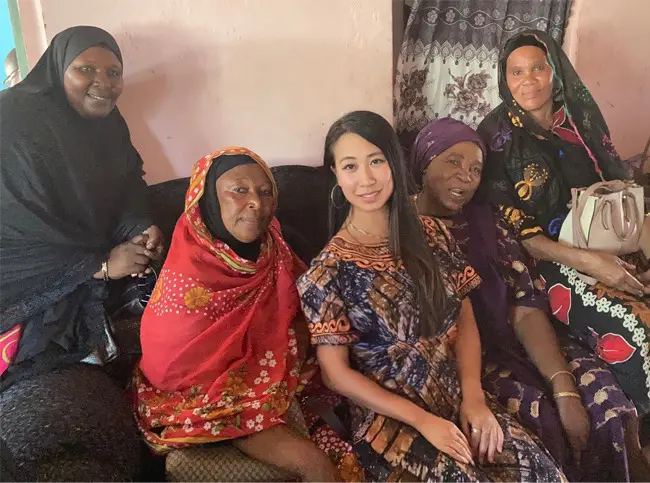 Darajapan Co., Ltd. and NPO Be & Co Japan want to eliminate the poverty gap in Tanzania
 We are developing various projects, but we are mainly promoting projects that contribute to improving the sanitary environment, creating jobs, and developing human resources.
 One is biomass briquettes (so-called charcoal briquettes) made from garbage, and manufacturing from leftover food (=waste). increase.In rural Tanzania, wood and charcoal are used for cooking.Many people suffer from health problems due to the smoke generated at that time, and the development of a new fuel that does not emit harmful smoke is expected to improve the sanitary environment and reduce the risk of health damage.We are currently adjusting the amount of water, etc., and are in the product development stage.
 I have also started some new businesses since I started living in Tanzania.For example, an internet cafe.While talking to street boys, I noticed that there are many young people living hand-to-hand in Tanzania.So, I started from the fact that I could work at a restaurant without any special qualifications or experience.Currently, we are promoting international cooperation, such as training IT human resources such as engineers and web designers.
 In addition to Darajapan, he recently launched an NPO, Be&Co Japan, and is also involved in crowdfunding.As a business, with the aim of improving access to medical care, we deliver bicycles, which are the means of life, to medical personnel and pregnant women.In addition to transporting bicycles scheduled to be discarded at Japanese universities to Tanzania and delivering them to local medical facilities and pregnant women, vocational training to become a bicycle repairman who repairs and maintains bicycles and activities as a member of society In addition to holding workshops, we have started to create a system that allows bicycles to be used as a means of transportation.
 All the owners and employees of the businesses developed by the two organizations are Tanzanians.What I do is money management and overall process management.The most important thing in commercialization is to repeat hearings from their point of view.I believe that the business will continue to run even after I leave, if I don't support them, but look at them and walk together, and develop them with the awareness of improving together.While valuing our perspective as a Japanese, we will continue to work with Japanese companies to advance our business with a sustainable first approach.
Why Tanzania? ~ From the desire to go abroad awakened in Indonesia to the founding of Darajapan ~
 It was in my first year of college that I vaguely wanted to work abroad.Originally, I had no interest in going abroad, but it all started when I went to Indonesia to visit a friend of her father.
 I still vividly remember the various culture shocks I experienced while interacting with the local people on Sulawesi, an island in central Indonesia.They lived in shacks, and although they lived hand-to-hand, they seemed to have a full and happy life.
 On the other hand, for some reason I didn't feel happy, even though I was in an environment where I was able to study comfortably in Tokyo.
 My visit to Indonesia awakened me to wanting to see more of the world and to work abroad. Afterwards, I was selected as a scholarship student for the "Tobitate Study Abroad Japan" sponsored by the Ministry of Education, Culture, Sports, Science and Technology, and had the opportunity to study pharmacy in Egypt and the United Kingdom. I was.Through an internship at a pharmaceutical company and classes at a university, I developed a desire to work in a field that is more rooted in the field.
 My relationship with Tanzania began when I met a Tanzanian environmental engineer who came to Japan through the ABE Initiative* and exchanged opinions on social issues. increase.While researching the sanitary environment market, I realized the importance of business, and set the goal of developing business in Tanzania.I got a job at a Japanese company as a new graduate, but after setting up the foundation for my activities in Tanzania, I established Darajapan Co., Ltd.
 I am basically self-taught in business.Of course, I asked the presidents of some companies for advice, and I talked to a person who runs a business contest in Tanzania.
* African Business Education Initiative for Youth: A program announced by former Prime Minister Abe at the 2013th Tokyo International Conference on African Development (TICADV) in 5.Inviting young Africans to Japan to acquire master's degrees at Japanese universities and internships at Japanese companies, etc. I will provide a.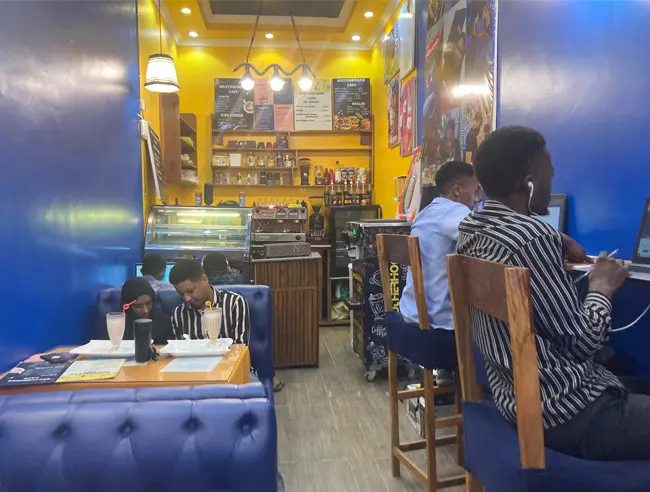 Using the power of business to solve energy problems, environmental pollution, and employment shortages
 The most annoying thing about business development in Tanzania is the lack of a local business environment.More than 9% of the work is a series of difficult things.There are many cases of fraud involving money, and it is difficult to know who to turn to in the event of trouble.In Japan, the skills necessary for working adults can be acquired to some extent at educational institutions, and even after starting work, there are in-house trainings.
 Most Tanzanians do not attach much importance to their work and do not have a firm attitude towards it.If you don't explain your tasks in detail and make sure the other person understands 100% before they get to work, days can go by and nothing has progressed.It is also a country with a strong religious view, so some people entrust their efforts to advance their work to God (laughs).I am learning every day that it is really important to understand different cultures and proceed according to the other person.
 Tanzania is full of challenges, but I believe the possibilities are endless.More than anything else, population growth foreshadows economic development.
 We can also see young people learning on their own.I can't study because of the power outage, and I can't look it up because I don't have the internet.I would like to somehow provide opportunities for education and training to those who are placed in such a bad situation.If they can earn an income from their business, they will have more opportunities to realize their potential.
 Many of them work hard for the people around them, especially their families, so I think they will demonstrate a strong hungry spirit and perform various tasks to support their households.
 By the way, the reason why I am developing projects to solve social issues not as a non-governmental organization (NGO) but as a business is to promote economic circulation and emphasize sustainable activities. Because there isI have seen the activities of ODA (Official Development Assistance) and NGOs in various countries. However, when the funds run out, the activity suddenly stops.
 This kind of activity has both light and dark sides, and I had many doubts about its sustainability.What's more, if you can't promote economic circulation, there's no continuity, so in the long run, it's often not good for them.
What is the future I aim for
 10 years from now, it would be ideal if the business I launched was running without my help.However, it is also true that I can't think of the far future, partly because I have just started.In the first place, the driving force that has moved me is a strong sense of crisis.
 As the population continues to grow, will this country be okay as it is?Neither the structure of society nor the technology, including production, has caught up with supporting the entire population.If this continues, the number of poor people will continue to grow.That's why we need a new business to solve the accumulated problems. ―With that in mind, I keep moving while thinking about it every day.
 In a few years, I would like to leave as much of the public health and job creation projects that I have launched to local staff as possible, and prepare a system that will allow me to devote myself to the newly emerging issues.In addition, it is necessary to enhance the support system when local staff wish to start a new business.
 Local youth are explosive.The number of people who can use the latest IT technology is also increasing.I would like to continue launching a business that will trigger a virtuous circle where the young generation will create new innovations, and when they see it, young people with entrepreneurship will be produced one after another. increase.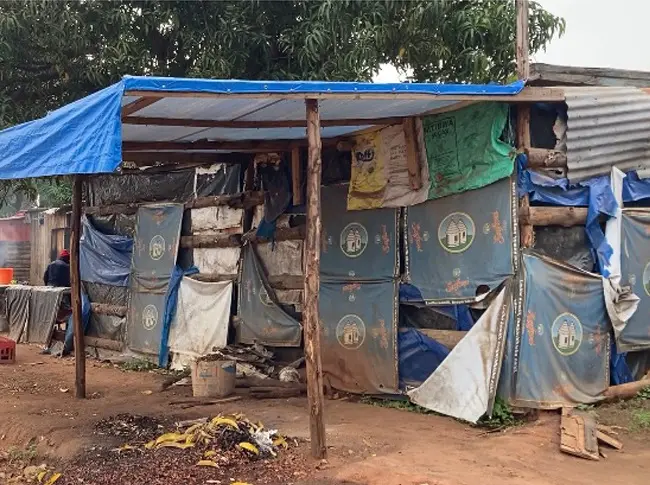 Message to high school and college students
(XNUMX) Stick to your beliefs.
 Faith refers to the feeling of believing in your own thoughts that you believe to be correct. increase.Believe in yourself, sometimes stoically, rush towards the goal you set.It doesn't matter how you do it.It doesn't matter if it's a little detour.People who find something they are passionate about and pursue it earnestly are cool, and I think that happiness will increase because they will take responsibility for themselves.
② Find the cause of the problem within yourself.
 Actually, I didn't have the ability to take action from an early age.Although I knew the direction of my interest, I was always looking for something that I could be passionate about, and I was feeling uneasy all the time.
 The turning point came when I was in college, visiting Indonesia, Egypt, England, and other places. It was only through those experiences (seeing, listening, feeling, and thinking) that I was able to face myself deeply and decide which direction to go. rice field.
 Even after entering high school or university, there may be some people who do not know their future goals or cannot decide.It can't be helped.The important thing is not to blame others or the surrounding environment for the cause of your problems.I believe that the value of being a human being lies in the ability to perceive everything as one's own problem, and to think through and act toward a solution.
(XNUMX) Visit African countries.
 People often say, "If you come to Africa, your outlook on life will change!" There may be an image that "Africa = poverty" and "support is necessary", but it varies from country to country.The things you can learn are immeasurable.
 Hungry spirit is one of them.In Japan, people often say things like, "We started from scratch, so there were a lot of hardships."・In order to stand at the starting point where you can live a minimum social and mental life, you have to climb up from minus 50 or minus 100.Everyone struggles, struggles, and struggles even more.Therefore, if there is an opportunity, the motivation to make it a thing is very strong, and when you actually get the opportunity, there is a tremendous explosive power.
 Another thing is that you can feel the religious view.The main religions are Islam (about 40%), Christianity (about 40%), and indigenous religions (about 20%).I often feel Islam in my personal life, but by experiencing religion, which I can't really feel in Japan, I have been able to reconsider what things and ways of thinking should be cherished as a person. can.
Dara Japan Co., Ltd.
Ms. Mio Tsunoda, Representative Director
Graduated from Meiji Pharmaceutical University Faculty of Pharmaceutical Sciences.After working for a human resources company for 10 months, he retired in January 2020 and became a director of Endless Co., Ltd.He founded Darajapan Co., Ltd. He is also active as a representative director of the NPO Be & Co Japan and a director of Kosuisha Co., Ltd.His major awards include 1 UNDER 30 JAPAN 30 (2021 Japanese people under 30 who change the world), Vision Hacker Awards 30 grand prize, etc.He graduated from Tokyo Metropolitan Ryogoku High School.