In April 2024, Kumamoto University will launch a joint undergraduate course called the Interfaculty of Information Sciences, which aims to develop human resources who have a background in mathematics and data science (DS) and can respond to the promotion of digital transformation (DX). " will be newly established.This time, we interviewed Tsuyoshi Usagawa, Executive Director for Education and Student Support (Vice President) and Keisuke Shiromoto, Professor, Graduate School of Advanced Science and Technology (Engineering), who are involved in the establishment of the new organization.
*Installation plans are tentative and subject to change.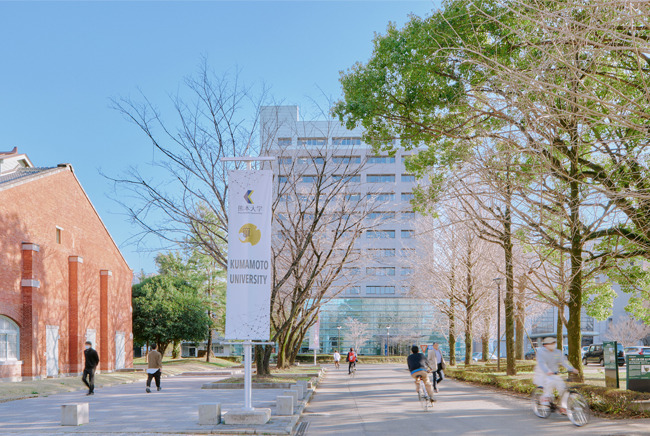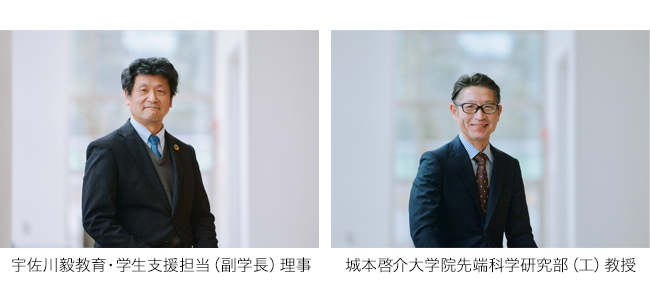 Establishment of an organization equivalent to an undergraduate department for the first time in 75 years since the founding of the university
 According to Director Usagawa, this is the first time since the university was founded in 1979 that an educational organization (bachelor's course) equivalent to an undergraduate course will be established at the university, excluding the reorganization of the Faculty of Law and Letters into the Faculty of Law and the Faculty of Letters in 1949.The background to the concept of creating an organization equivalent to a faculty is an instruction from President Hisao Ogawa, and from the summer of 3, we will start considering the application for the Ministry of Education, Culture, Sports, Science and Technology's "Regional Revitalization Human Resource Development Project -SPARC-". What has been done.In this project, Kumamoto University is responsible for the project, Kumamoto Prefectural University is a participating school, and Tokai University is a cooperating school. It was adopted in August XNUMX, aiming to build a "Kumamoto-type humanities and sciences fusion DX education" in collaboration with universities.
 On top of that, the trigger for the establishment of the "interdisciplinary interdisciplinary education" was the advance of global semiconductor manufacturer Taiwan Semiconductor Manufacturing Co., Ltd. (TSMC) into Kumamoto Prefecture.The semiconductor industry has been widely rooted in the prefecture since the 1980s, and every year about 50 graduates of Kumamoto University find employment at semiconductor-related companies. The urgent need to further develop human resources to promote this has become a factor in accelerating the birth of a new undergraduate-equivalent organization.
Cultivate knowledge and creativity beyond the framework of "humanities", "science", "faculty" and "department"
 The Interfaculty Initiative in Information Fusion, which develops learning based on data science, has a capacity of 60 students.According to Professor Shiromoto, the feature is that students learn without being bound by academic divisions such as "humanities" and "science", and teachers are involved in education beyond the conventional "faculty" and "department". It is said that the introduction of the "humanities and sciences fusion type" that cultivates cross-disciplinary knowledge and creativity, and as a result, the organization called "Interdisciplinary Education" was born.We plan to receive courses from the existing engineering, law, and medical faculties within the university, and through close collaboration and cooperation with these multiple faculties, we will provide a cross-disciplinary degree program that transcends the framework of each faculty.
 In addition, two courses, "DS (Data Science) Comprehensive" and "DS Semiconductor", have been set up in the Information Fusion Interdisciplinary Course. In the first year, students learn information collection methods, statistics, mathematics, etc., which are the foundations of data science, and are assigned to the desired course from the second year.
 As an overview of each course, in the case of the DS Comprehensive Course, which is assumed to have a scale of 40 students, in addition to studying subjects related to artificial intelligence and information processing, they will learn about economics, public policy, learning and education methods, agriculture, etc. through cooperation in the SPARC project. While receiving courses from Prefectural University of Kumamoto and Tokai University, where they work, they will acquire cross-disciplinary knowledge.On the other hand, in the case of the DS Semiconductor Course, which is expected to have 20 students, in addition to subjects related to data analysis, students will study subjects related to semiconductors and electrical circuits, as well as related to quality control and efficiency improvement in each process of manufacturing semiconductor devices. acquire knowledge.Especially for the DS semiconductor course, more practical PBL exercises (problem-solving-based learning) are being developed in cooperation with local companies and local governments, taking advantage of the region's many semiconductor-related production bases. I plan to go.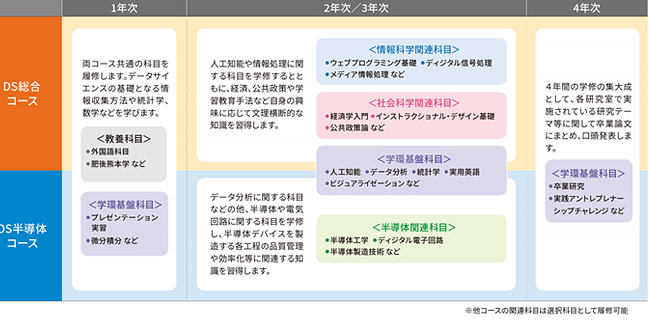 Developing human resources who can contribute to the world through knowledge of data science
 Furthermore, according to Professor Shiromoto, as part of the integration of the humanities and sciences, the Interdisciplinary Interdisciplinary Information Systems Initiative has introduced a selection system for the humanities and sciences.Regarding the common university entrance test, in addition to Japanese language, mathematics, and foreign language, for humanities type, 1 social subjects and 1 science subject, or 2 social subject and 1 science subjects, and for science type, XNUMX science subjects and XNUMX social subject. It is possible.
The individual academic achievement test is conducted in two subjects, foreign language and mathematics, but it is possible to select whether mathematics III is included in the scope of mathematics questions, and in the case of the liberal arts type, the foreign language is given more points than mathematics. , and in the science type, the points are allocated in the opposite way.Furthermore, in school recommendation-based selection II, a "women's quota" was introduced with the aim of correcting the imbalance in the male-female ratio in science fields and fostering female researchers and engineers.Even after admission, we will support the improvement of knowledge level by establishing remedia education-like subjects related to mathematics and science in the first year for students from liberal arts.
 Finally, under these educational programs, the Interfaculty Initiative in Information Science aims to develop human resources who will contribute to the world through their knowledge of data science.As for the future image currently envisioned, in addition to being active in financial institutions, information and communication industries (IT companies), distribution and service fields, national and local governments, etc., especially in the DS semiconductor course, semiconductor-related companies and others For example, an engineer who uses data science to take a bird's-eye view of the entire production system of the manufacturing industry and accurately manages its quality.Since both courses are planned to have junior high school and high school teacher training courses, it is also expected to train teachers of mathematics and information.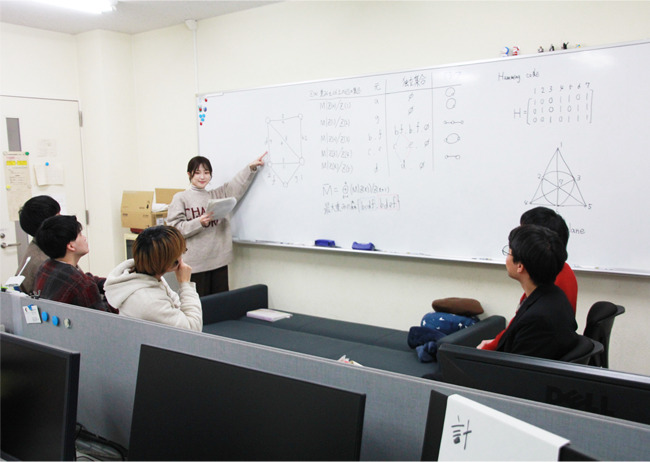 In addition, it is assumed that XNUMX to XNUMX% of all interdisciplinary interdisciplinary students will go on to graduate school. We have developed an educational program that allows students to go on to higher education.After obtaining a master's or doctoral degree and acquiring more advanced knowledge, they are expected to be active in a wide range of fields such as companies and government as data scientists.