2023. 5, 15
From 2024, Jissen Women's University plans to newly establish the Faculty of International Studies, Department of International Studies and the Faculty of Humanities and Social Sciences, Department of Social Design.Further enhancement of social collaboration programs
 Jissen Women's University plans to newly establish the Department of International Studies in the Faculty of International Studies from 2024, and to reorganize it into three departments by adding the Department of Social Design to the Faculty of Humanities and Social Sciences.It seems that this movement is intended to embody the "global" and "social cooperation" that founder Utako Shimoda was aiming for.She spoke with President Masanori Namba about the curriculum of the new department and its future.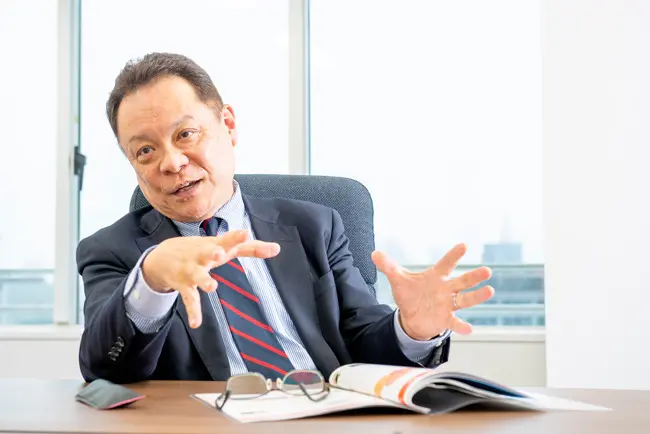 Aiming for the ability to play an active role in the world through small classes and compulsory study abroad
 In the Department of International Studies, Faculty of International Studies, students study various themes that occur in the world, centered around the four pillars of "Language/Communication," "International Culture," "Japanese Culture," and "Region/Tourism."What is required to advance learning is language ability.In the Department of International Studies, from the time of admission to the first semester of the third year, English classes of about 4 students per class x 3 levels by level are compulsory, and detailed guidance is provided.
 Studying abroad for 2 to 3 months in the latter half of the second year is also compulsory, and each student is divided into areas of their choice, such as America, Europe, and Southeast Asia, to further brush up their English.By the way, in order for the study abroad to proceed smoothly, all students aim to acquire English proficiency at CEFR B6 level (equivalent to Eiken Pre-2st grade) before studying abroad.
 "Studying abroad is one of the highlights of our school, but rather than just going abroad, I would like students to develop their language skills well in advance and make a solid plan for what they will study. I have experience studying abroad, but while I was there, I was constantly trying to do what I wanted to do.I hope that after returning to Japan, I will make use of my experience and connect it to my future through internships and other means," says President Namba. speaks.
 As a career after graduation, we assume foreign companies, global companies, aviation, travel, logistics, NGOs / NPOs, etc.
Department of Social Design where you can learn media and data science
 The Faculty of Human Sociology, which consisted of two departments, the Department of Human Sociology and the Department of Contemporary Sociology, newly established the Department of Social Design and renamed the Department of Contemporary Sociology the Department of Business Sociology. From the 2 academic year, the plan is to have three departments: the Department of Humanities and Social Sciences, the Department of Business Sociology, and the Department of Social Design.The newly established Department of Social Design has three major areas of learning: co-creative design, social data science, and media innovation.
 Data science, which has been attracting attention in recent years, is included in the keyword, but rather than focusing on scientific fields using statistics, mathematics, machine learning, etc., which are being conducted at other universities, The approach of using data to solve problems is planned to bring out the characteristics of this department.
 I think that some students may hesitate to choose a department when applying, but the Faculty of Humanities and Social Sciences decides when advancing to the second year. After taking a variety of courses in the first year and acquiring a broad perspective, students can choose a course according to their interests, so it seems possible to prevent mismatches after admission.Except for cases where there is a large imbalance in the number of students, the system allows students to advance to their desired department.Possible career paths include think tanks, consulting firms, mass media, and IT companies.
The popular social collaboration program is also available in the new undergraduate department
 Jissen Women's University has promoted internships and social collaboration programs in collaboration with companies and local governments. As of April 2023, it has a track record of collaboration with 4 companies (organizations).Students, teachers, companies and organizations work together to create various projects such as the planning, production and sales of goods for young people in collaboration with the Japan Sumo Association, and the production of programs for Shibuya's community FM radio station. I have been dealing.We also have a track record with companies such as major newspaper companies and beverage manufacturers.
 "The social collaboration program is a hands-on learning experience, and it seems that some students entered our school because of this program. Among them, the connection with the Japan Sumo Association is long, and it has already been over five years. Among the students who participated in the program, a circle-like community was formed called Sumo Girls.Although teachers also participate, it is ideal for students to play a central role in their activities. It is the environment." (President Namba)
→See past articles
 "Social collaboration" is an important point for both the Faculty of International Studies and the Faculty of Humanities and Social Sciences.For the Faculty of International Studies, it seems likely that the dissemination of Japanese culture and support for foreigners visiting Japan, and the production of content using media and various social designs for the Faculty of Humanities and Social Sciences will be considered.Shibuya, where both faculties study for four years, is one of Japan's leading cultural and information hubs where many young people and foreigners gather, as well as many TV stations and Internet-related companies.Although it tends to be deprived of the contents of the curriculum, it is very valuable to be able to learn in Shibuya for 4 years.
I want you to take on more challenges and use your failures as fuel to grow.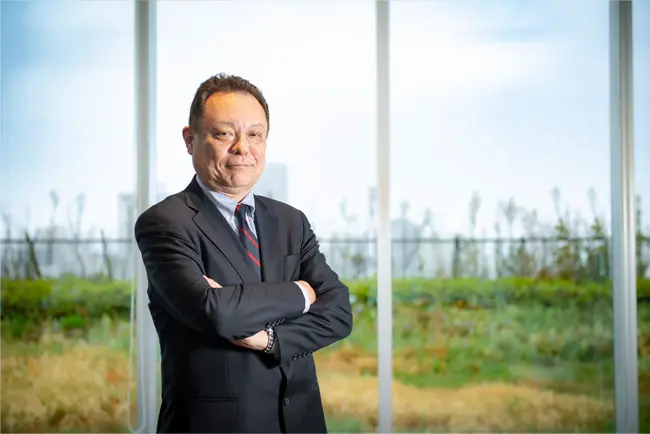 President Namba says that in addition to aiming to be a university that is even more open to society, he would like to increase the number of international students accepted, globalize the staff, and conduct career education that strengthens cooperation with the attached junior and senior high schools.We expect our students to take on more and more challenges.
 "It doesn't matter if it's studying or club activities, I want people to challenge themselves with things that interest them. I want them to grow up to be students who can learn various things, go out into society, and realize their dreams."
 Jissen Women's University offers a wide variety of curriculums as well as social collaboration programs.If students have the motivation and the courage to take the first step, they will be able to learn wonderfully.
For details on the social collaboration program, please see the previous article from April 2022.
https://univ-journal.jp/column/2022152064/