Create excellent research results that will be the source of innovation, and develop talented human resources who will lead the next generation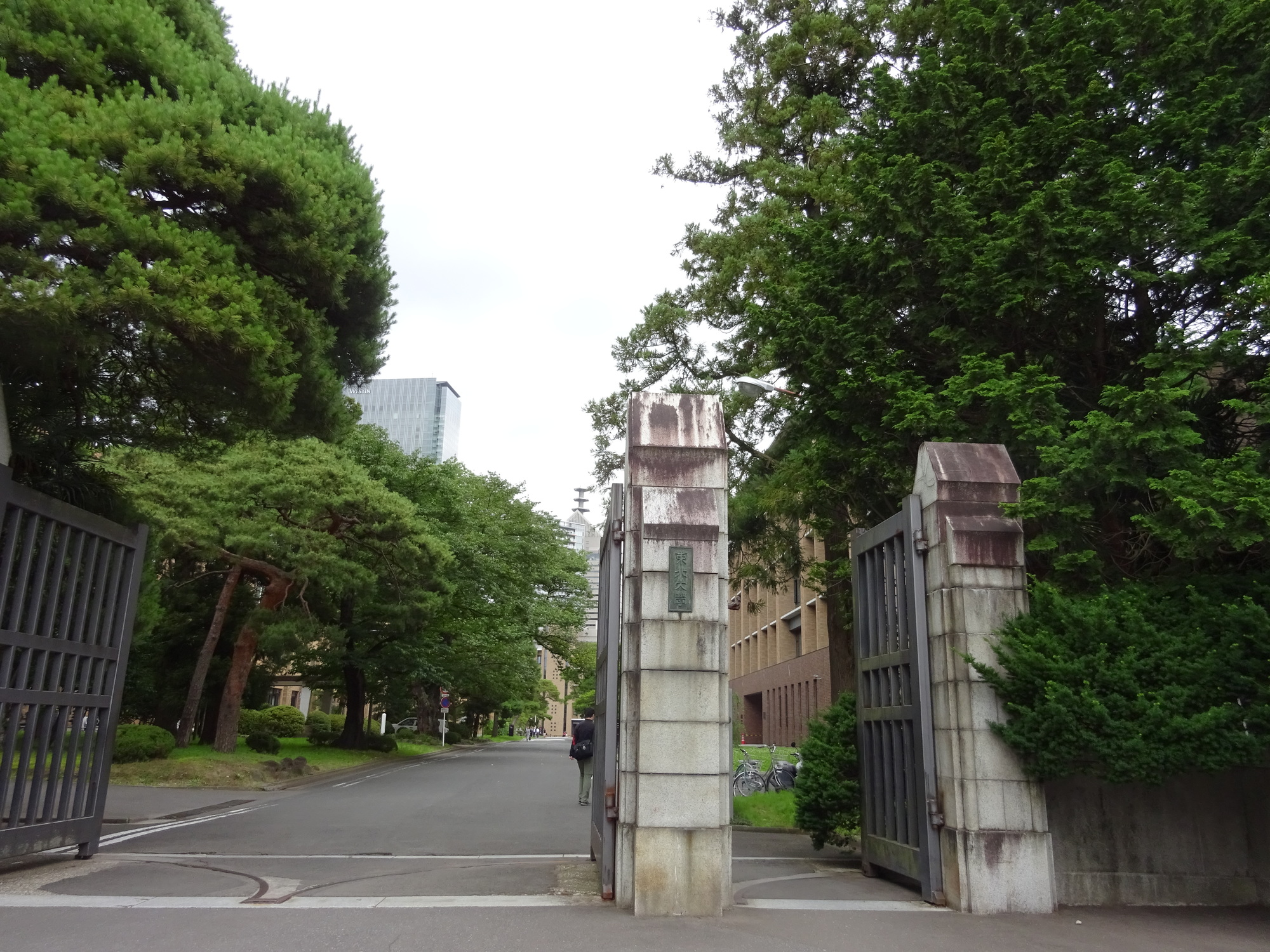 Tohoku University has a rich culture and humanity based on the tradition of "research first principle" since its opening, the idea of ​​"opening the door" and the spirit of "respect for practical science", and is a phenomenon of human beings, society and nature. We train human resources who have the ability to conduct intellectual exploration with a "scientific mind" and human resources who can play a leading and core role by demonstrating their expertise in various fields from an international perspective. doing.In addition to basic research that pursues deep academic understanding, we are promoting diverse research such as applied research and basic research that meet social needs, aiming for a high standard worldwide.
List of faculties / departments
Department of literature
Department of Humanities and Sociology Capacity 210 people
Faculty of Education
Educational Science Department Capacity 70 people
Faculty of Law
Law Department Capacity 160 people
Faculty of Economics
Capacity total 260 people
Department of Economics
Department of Business Administration
Note) Capacity is the total number of faculties
Faculty of Science
Mathematics Department Capacity 45 people
Department of Physics Capacity (119 students)
Department of Space and Geophysics Capacity (119 students)
Chemistry Department Capacity 70 people
Department of Geoenvironmental Science Capacity (50 students)
Department of Earth and Planetary Materials Science Capacity (50)
Department of Biology Capacity 40 people
Note) The number of people in parentheses is the total number of physical and earth science systems, respectively.
Faculty of medicine
Medical department capacity 116 people
Department of Health Capacity 144 people
Faculty of Dentistry
Dentistry capacity 53 people
Pharmacy
Capacity total 80 people
Pharmacy
Department of Pharmacy Science
Note) Capacity is the total number of faculties
Faculty of Engineering
Department of Mechanical Intelligence and Aeronautical Engineering Capacity 234 people
Department of Electrical and Information Physics Engineering Capacity 243 people
Department of Chemistry and Biotechnology Capacity 113 people
Department of Materials Science Capacity 113 people
Department of Architecture and Social and Environmental Engineering Capacity 107 people
Faculty of Agriculture
Capacity total 150 people
Department of Bioproduction Science
Department of Applied Biochemistry
Note) Capacity is the total number of faculties
Contact information, address, etc.
Zip Code
980-8576
Address
28 Kawauchi, Aoba-ku, Sendai City, Miyagi Prefecture
Department
Education and Student Support Department Entrance Examination Division
Phone number
022-795-4800
Scholarship information
Scholarship name
Eligible persons
of people
Salary / loan
Genki Positive Scholarship (Study Support Fund)
Approx. 50 persons
[Benefit] 36 yen per year
* This scholarship information is based on the questionnaire that was answered by September 2021, 9.
Others
Remarks
* Information on admission in 2024.
Please be sure to check the "Admission Selection Guidelines" and "Student Recruitment Guidelines" published by each university.
Official page
https://www.tohoku.ac.jp/japanese/