With less than two months until the common test for university entrance exams, the general selection process for the 2024 entrance exam will begin in earnest.Since the next entrance exam in 2025, which current high school sophomores will take, will be a new course entrance exam, we have heard from early on entrance exam experts that they expect test takers to be more safety-oriented.However, the current trends in mock exams do not necessarily seem to be safety-oriented.Will this year's examinees be more willing to take the challenge exam, partly due to the easing trend in entrance exam ratios?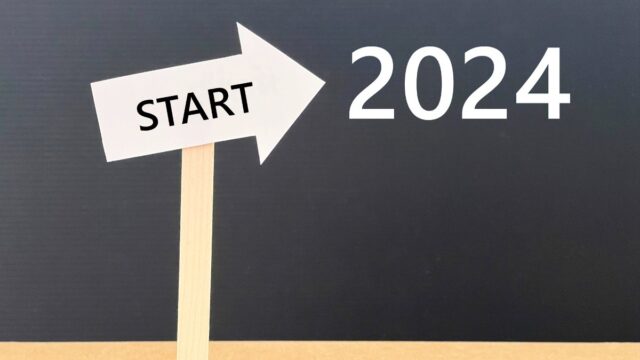 Two major national mock exams show the same trend.
There are many mock exams that can be used to prepare for university entrance exams, but there are only two that are large enough to predict national trends.Benesse Corporation's Shinken mock exams (including Sundai and Benesse mock exams) and Kawaijuku's Zento mock exams.Each of them has 30 to 40 examinees, forming a large population, so it can be said that they are highly reliable in predicting the actual entrance exam.The latest trends in these two mock exams are published on their respective information sites.
In the previous year's entrance exams, which involve major system changes such as the new course entrance exam, there is a so-called safety-oriented attitude in which many examinees take the exam steadily with the aim of passing the exam.However, things seem to be a little different this time.The "Benesse Educational Information" section of the Benesse Educational Research Institute site has published an article entitled "[2024 University Entrance Examination] Latest trends and what are the key points of the 'Recommendation Entrance Examination (entrance examination within this year)'?"According to this article, the latest application trends show that the number of applicants to public universities and private universities in difficult countries has not decreased significantly, and the popularity of medical schools has not declined, so applicants are continuing to pursue their aspirations strongly. is.This trend is based on the results of the Sundai/Benesse mock exams, so it can be said to be quite accurate.
In addition, Kawaijuku's university entrance exam information site Kei-Net has published an entrance exam article titled ``2024 Entrance Exam Information - Overview of the 2024 Entrance Exam,'' which shows that the popularity of national and public universities is steady, and there is a strong preference for difficult universities. Our analysis shows that difficult undergraduate courses aimed at obtaining qualifications in medicine, dentistry, veterinary medicine, etc. are popular.This article is recommended as it also explains trends in entrance exams at private universities, changes in enrollment capacity, and higher education policy, but in any case, the trends in the two major mock exams do not indicate that students are safety-oriented. That's the point.In other words, we are seeing movements that go against conventional theories.
Benesse Educational Research Institute "Benesse Educational Information"
https://benesse.jp/
Kawaijuku University Entrance Exam Information Site Kei-Net "2024 Entrance Exam Information 2024 Entrance Exam Overview"
https://www.keinet.ne.jp/exam/future/
Measures for former course students in the university entrance common test that has already been announced
The entrance exam for the first time after the curriculum changes (new curriculum entrance exam) is a normal entrance exam for current students who studied in the current curriculum, but for current graduates (old curriculum students who studied in the old curriculum) it is a normal entrance exam. It is different from the educational curriculum.The subject names are different, and the organization of the textbooks is also different.Furthermore, there may be content added that we have not studied.This is clearly a disadvantage when solving entrance exam questions for the same new course.In order to avoid this, we aim to pass the current exam, but the key point here is how to deal with former course students during the entrance exam.
Details of the common university entrance test have already been made public, and entrance exam experts say that unprecedented measures are being prepared.For example, questions exclusively for former students will be prepared as interim subjects for subjects other than mathematics and science, geography, and civics, which were not previously covered.Furthermore, even for ``Information I'', which was the most worrying issue, we have taken a generous approach by asking questions with ``old information.''Looking at the prototype questions that have already been released, it has been pointed out that ``old information'' may give bonus points to former course students due to the difficulty of the questions.
The most important measure was to expand the subjects subject to score adjustment.In the first place, the entrance exam questions themselves are different between the old and new courses.For this reason, in the past, the questions for former students were of high difficulty, and the difference in average scores between old and new students was widening, which caused a major social problem (1997 entrance exam).Although it is not clear whether this confusion was remembered by those involved, this transitional measure for former course students is a generous response that can be called a bold decision by the University Admissions Center.It is said that this may be a factor in encouraging students to take the challenge exam, and that they may not be safety-oriented.
Measures for former course students in individual examinations at major universities
Regarding individual exams such as secondary exams, it is difficult for each individual university to prepare separate questions for old course students like in the university entrance common test, but major universities have done so. We have published our response on our website.The University of Tokyo said, ``Transitional measures will be implemented and will be announced again after a decision is made.''Kyoto University says, ``We will give consideration as necessary to questions that are handled differently by the curriculum guidelines.''
Waseda University has an even clearer policy. ``For the 2025 entrance exam only, questions will be asked from the common range of the new curriculum guidelines and the old curriculum guidelines.''There is no ambiguity in the expressions, so examinees can feel at ease.Keio University also said it would not take any special measures, but said it would "take into account those who took the old course."In addition, at Hosei University, the scope of questions is "Comprehensive History," which students in the old program have not taken, but the "Comprehensive History/World History Exploration" section includes "questions mainly from world history," "Comprehensive History," and "Comprehensive History."・Japanese History Quest's comprehensive history section has a nice and thoughtful annotation that says, ``Questions are mainly from Japanese history.''This is truly a response to diversity, equity, and inclusion.
This information has been made public from an early stage, and the fact that the actual entrance examination ratio has been declining may be the reason why we do not see an excessive focus on safety.
Will universities planning to establish new departments narrow down the number of successful applicants?
I think many applicants think that the entrance exam ratio will not increase or will decrease any further.In fact, in many cases this will be the case.However, there may be some exceptions.The problem is that private universities that are planning to establish new departments may have to narrow down the number of successful applicants by reducing the number of successful applicants compared to the previous year due to regulations.
There are regulations regarding the ratio at which the number of students at a university exceeds its capacity, or the rate of exceedance of capacity. Starting from 2023, regulations for allocating subsidies to private universities will be partially relaxed (relaxation from enrollment capacity excess rate + capacity excess rate to regulation based only on capacity excess rate). It is also used when approving the establishment of new departments, etc.However, the standards for the excess rate for this approval are slightly stricter than the standards for private school grants.Therefore, universities that plan to establish new departments in the future may narrow down the number of successful applicants.
Under the Ministry of Education, Culture, Sports, Science and Technology's ``University and Technical College Functional Strengthening Support Project'', universities that will reorganize their faculties into green and digital fields have already been decided.Details are posted on the website of the Japan University Reform Support and Academic Degrees Awarding Organization, an independent administrative agency, and major universities such as Aoyama Gakuin University, Chuo University, Rikkyo University, Kansai University, and Hiroshima Shudo University are also included here.
Even so, when we look at the list of universities that are reorganizing their faculties into green and digital fields, we see words such as "data science," "innovation," "digital," and "environment" lined up, indicating that science fields are expanding.As I have previously written in this column, the number of interdisciplinary faculties at national universities is increasing.Many high schools have liberal arts and sciences selections, but the liberal arts selection itself is a rational system and is not wrong.In addition, applicants to national and public universities, even liberal arts students, will take math and science subjects in the university entrance common test, so they will study for the entrance exams.The problem here is for students who have chosen a liberal arts course.In the words of the students, these are students who "threw away math" in their second year of high school.With the expansion of science majors and the expansion of the integration of humanities and sciences, how many career paths will be left for students of private universities to choose from?
Independent Administrative Institution, University Reform Support and Academic Degrees Granting Organization Grant Project "University and Technical College Functional Strengthening Support Project"
https://www.niad.ac.jp/josei/
"Will the number continue to increase? Interdisciplinary faculties of humanities and sciences at national and public universities"
https://univ-journal.jp/column/2022174009/