Based on the results of application trends for admission to private universities and junior colleges in 5, announced by the Japan Private Schools and Promotion Mutual Aid Corporation, we will pick up undergraduate systems and discuss educational reforms and entrance exams for private universities. I would like to highlight and introduce the reforms.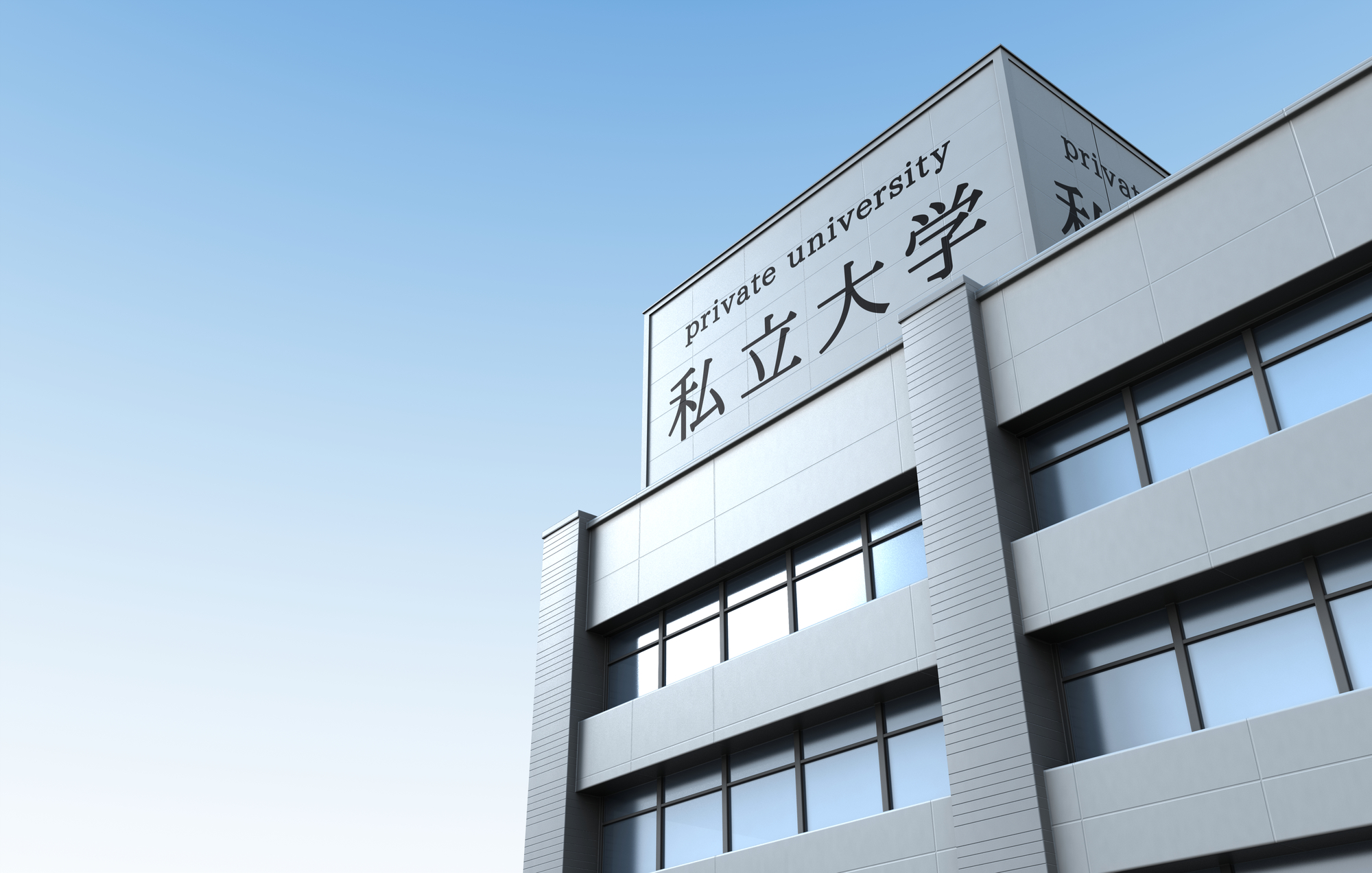 *Detailed article "Up to 53.3% of private universities are below capacity, 92.0% of private junior colleges are below capacity"
 Looking at the application trends for admission to private universities and junior colleges in 5, there are only two undergraduate systems that have seen an increase in enrollment capacity rates: ``Dentistry'' and ``Agriculture.'' Although there are no established undergraduate systems such as "Information Studies," "International Studies," and "Sports Studies," an independent calculation based on the names of the departments shows that the enrollment capacity rate for these three systems is increasing. I understand.
■Increase in admission capacity rate (XNUMX systems)
"Dentistry", "Agriculture", "Information", "International", "Sports"
There are six undergraduate systems that have over 100% enrollment capacity: Medicine, Agriculture, Science and Engineering, Social Sciences, Physical Education, and Art.Our own statistics have also shown that the admission capacity rate for ``information science'' and ``sports science'' is over 6%.
■Enrollment capacity rate of 100% or more (XNUMX systems)
"Medicine", "Agriculture", "Science/Engineering", "Social Science", "Physical Education", "Arts", "Information", "Sports"
■Increase in enrollment capacity sufficiency rate and 100% or more enrollment capacity sufficiency rate (XNUMX systems)
"Agriculture" "Information" "Sports"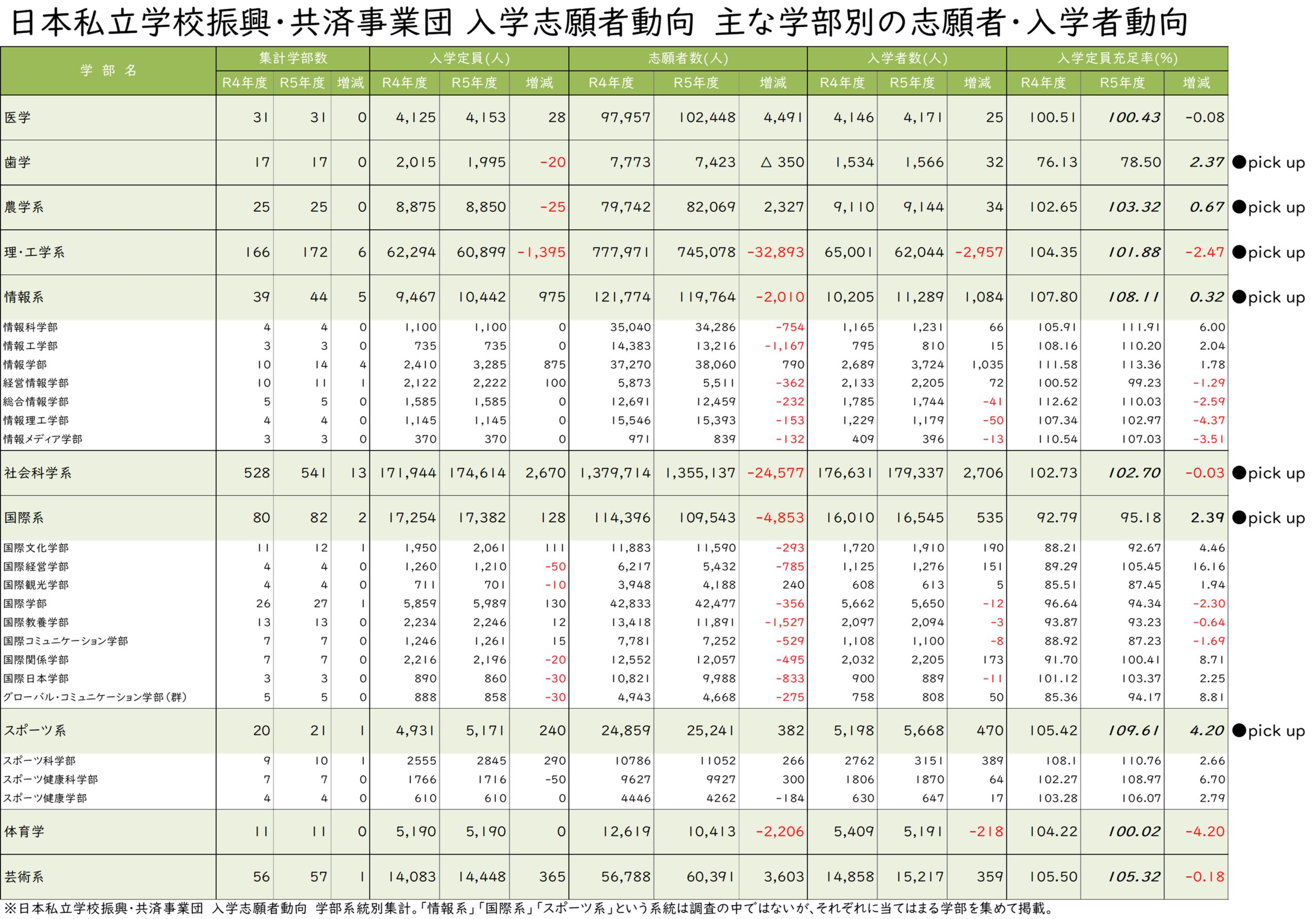 The following universities are among the 5 schools with increasing admission capacity rates and the 100 schools with enrollment capacity rates of 8% or higher: Dentistry, Agriculture, Science/Engineering, Information, and Social Sciences. This is an example of educational reform and entrance examination reform in seven systems: ``Japanese,'' ``International,'' and ``Sports.''
Dentistry
■Meikai University
Meikai University - While keeping tuition as low as possible for a dental school, enriching learning through small group system, overseas training, Japan's first postgraduate training, etc., becoming a dentist with high clinical ability
Agricultural science (agricultural science/veterinary medicine)
■Azabu University
Contributing to a symbiotic society where humans and animals coexist -Azabu University trains "pet animal nurses" based on more than 130 years of veterinary education tradition and achievements-
Science/Engineering
■Shibaura Institute of Technology
From the conventional "department system" to "course system" to learn across fields.What is the new education that Shibaura Institute of Technology's Faculty of Engineering is aiming for?
■Ryukoku University
Ryukoku University Faculty of Advanced Science and Engineering's "R-Gap" Mechanism Fosters Student Independence and Independence
Information system
■Doshisha University
From 2024, the curriculum of Doshisha University-Faculty of Culture and Information Studies will be renewed to clarify cross-disciplinary and inquiry-based learning.Developing Human Resources with Comprehensive Knowledge
■Kyoto Tachibana University
Kyoto Tachibana University-The power of digital natives drives the industrial world Information science and industry-academia collaboration project to give shape to "I wish it could be like this"
Social science
■Ritsumeikan University
Application requirements include completion of a prescribed study program, the nation's first new AO selection attracting attention - Ritsumeikan University
international
■Kanda University of Foreign Studies
Kanda University of International Studies: After studying abroad twice, I feel the world and know the real world.Learn in English, think in English, start your career in the world
■Konan University
Konan University's new global education program "STAGE" to develop glocal human resources who think by global standards
■Kansai University of Foreign Studies
New global education practiced by Kansai University of Foreign Studies Establishment of the "International Japanese Studies" to nurture human resources who connect Japan with the world
Sports
■Rikkyo University
Rikkyo University has established a sports and wellness department that pursues wellness scientifically and multilaterally.
■Ritsumeikan University
Application requirements include completion of a prescribed study program, the nation's first new AO selection attracting attention - Ritsumeikan University