Under the slogan of "Global Liberal Arts for Peace," the Faculty of Global Liberal Arts (GLA) aims to develop human resources who will contribute to world peace. The curriculum, which was formulated based on the idea that "it is important to go out into the world and act on your own," includes two study abroad programs and other hands-on programs.In addition, for career support, a mentor system will be in place to invite social entrepreneurs and career coaches to clearly envision their future career through sessions.We asked Dean Park Siwon about the aims and characteristics of the curriculum.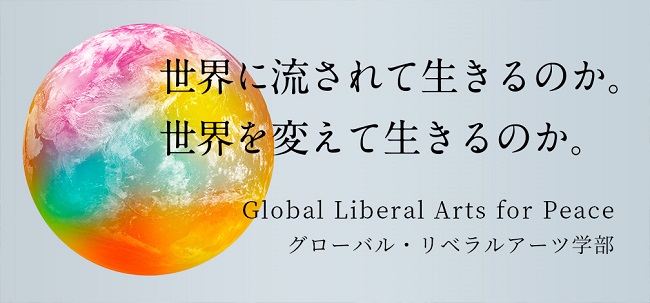 Liberal arts is a study to know human beings
Aiming to be human resources who understand people and contribute to world peace
"While everyone thinks that peace is important, it is an abstract concept that is perceived differently by different people. I believe that liberal arts is the study of learning about human beings.At GLA, we aim to internalize what we learn by reflecting on the experiences of actually going out into the world and making the knowledge we can really use into our own."
Liberal arts is an academic field that comprehensively deals with humanities and social sciences such as philosophy, literature, law, and economics, and has been known as ``culture'' in Japan.In recent years, the term liberal arts has become established, and the number of universities and departments where it can be studied has increased.
"Our university is unique in that it has the word "global" in its name. Rather than learning English, we place emphasis on 'learning in English.' Today, the world is facing environmental problems, conflicts, human rights, poverty, In order to grasp the essence of these problems, think about what we can do, and collaborate with people of various nationalities and backgrounds, the Faculty of Humanities ( We will acquire knowledge and methodologies in three fields: human beings and culture, Societies, and Global Studies."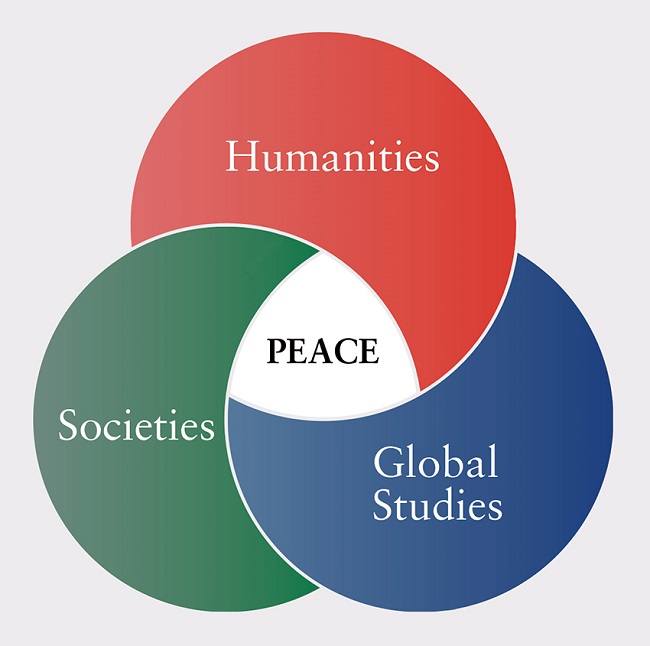 Study liberal arts in 3 fields and hone your education skills to be accepted around the world
I discovered my interest in the overseas study tour in the first year.
Study abroad in New York in the third year to culminate learning
Let's look at a specific example of an experiential program.
The first is the "overseas study tour" held in July of the first year.
"The first six months after entering the university are positioned as a ``global challenge term,'' during which each student discovers what they want to learn and what they want to achieve. , the main purpose is to gain awareness."
Tour destinations include Lithuania, India, Malaysian Borneo and Jerusalem.The selection criteria were that the themes such as humanity, historical understanding, confrontation/conflict/solidarity, religion, multicultural coexistence, and sustainability were inherent, and that it was not a place that students could casually visit.
The first year, 2021, was forced to be postponed due to the effects of the new virus.
"The theme is conflict and humanitarian aid. It is also the place where we saved the plight of the people.You can realize how many lives can be saved by one person's courageous action."
At the same time, the Russian invasion of Ukraine began.It must have been an immeasurable experience for the students to understand why such tragedies are repeated in the face of past history and the reality of what is happening now.
"Since then, some students have visited Africa and Nepal on their own initiative. There is no doubt that the tour stimulated their intellectual curiosity and made them want to know more about the world."
The second is to study abroad at the City University of New York (SUNY) in the second half of the third year. SUNY is a comprehensive university with 3 campuses in the state, of which 64 schools with strong liberal arts have been selected.Students decide where to study based on their research themes and future careers.
"For example, I envision a student who goes to Jerusalem on an overseas study tour and deepens his or her interest in religion and takes religious studies at SUNY. There are no subjects, and I believe that there are things that can be learned only in New York, where human rights issues are familiar."
Through learning portfolios and mentoring programs
Connect your learning to your future career
In order to gain meaningful learning at a study abroad destination, it is important to study before and after.In addition to providing generous support so that students can acquire the necessary knowledge before they go abroad, it is also essential to reflect on them after they return to their home countries.In order not to just end up with good memories, it is necessary to firmly internalize "what you saw and what you felt."For this reason, each student creates a portfolio and is instructed to connect past experiences, current learning, and future careers.
Furthermore, in order to connect these learnings to future careers, the "GLA Career Mentor System" will be launched from 2022.Mentors include social entrepreneurs, NPO leaders, former national public servants, and career coaches, who provide one-on-one advice. Targeted at sophomores, it is said that they will crystallize their career goals through a year-long session.
"Compared to science and engineering, at first glance, it may be difficult to see the significance of studying liberal arts. Even if you can make probabilistic decisions based on data, you cannot judge whether things are good or bad.At the GLA Faculty, we want to develop human resources who have a global perspective and can judge what is valuable to humans. ' said Professor Park, his eyes shining with anticipation.