As interest in well-being grows worldwide, the role that sports play in achieving people's physical and mental health and social well-being is attracting a great deal of attention.Against this backdrop, in April 2023, Rikkyo University established a sports and wellness department on its Niiza campus.Here, we will introduce the aims of the new faculty, the features of learning, and the human resources to be developed.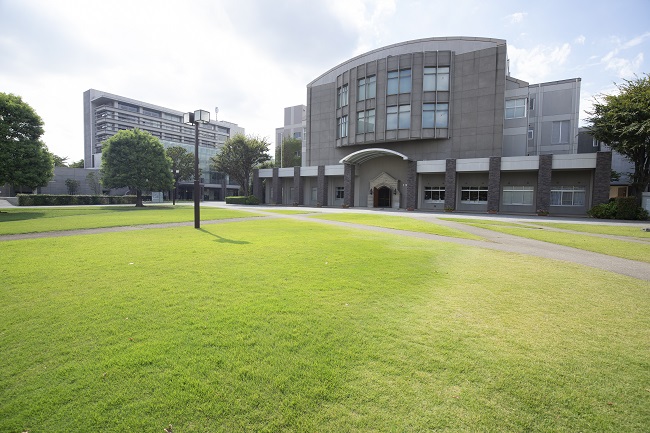 Acquisition of knowledge and practical skills for "wellness = better life"
The College of Sports and Wellness at Rikkyo University was created by reorganizing the existing School of Community Welfare, and is the 11th school at the university.Dean Hideo Numazawa explains the concept of the new faculty as follows.
"With the philosophy of 'for the joy of living for all people,' the Faculty aims to pursue 'well-being,' that is, to help people live better lives through sports. By cultivating humanity through sports and learning about science related to people's minds and bodies, as well as learning a wide range of subjects such as internationalism and data science, we aim to become a generalist who can play an active role in various aspects of society. I will grow it."
Dean Numazawa also says that the establishment of the Sports and Wellness Faculty on the Niiza Campus is of great significance.
"Finding 're-creation' in sports has something in common with Rikkyo University's founding spirit of 'human education based on Christianity.' We aim to nurture a rich sense of humanity through a trinity of education, such as offering prayers at the school and participating in sports on the playground. Masu"
Developing diverse human resources by developing three areas of learning
So, what exactly can we learn in the new faculty?
"We study exercise, sports, recreation, the environment, education, and psychology from multiple perspectives. What makes our university different from the sports-related departments of other universities is the placement of these interdisciplinary research areas. Masu"
The areas of learning are roughly divided into three: "Athlete Performance Area", "Wellness Sports Area", and "Environment/Sports Education Area".One of the most notable features is the presence of common subjects that symbolize "sports liberal arts."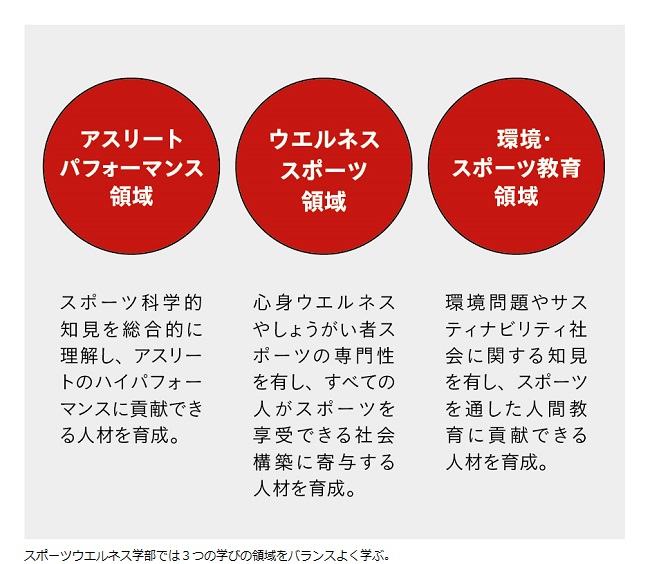 "Because the mindset and leadership that athletes cultivate through competition can be applied to a wide range of fields in society, we have set up two core subjects, 'Sportsmanship Theory' and 'Sports Leadership Theory', so that you can learn these things thoroughly. On top of that, I will also study wellness from various perspectives such as life science and psychology."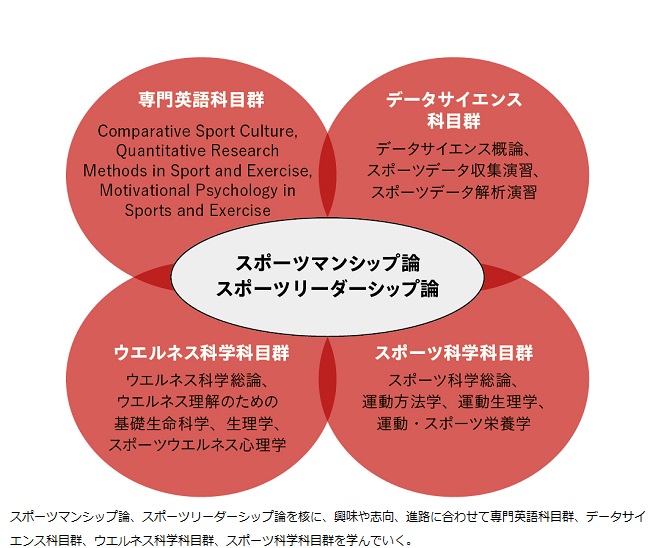 The new faculty is also attracting attention for its rich offering of subjects related to data science.
"The COVID-XNUMX pandemic has made many people realize this once again, but in this era, empirical discussions based on data are required in all fields. I thought that skills and techniques were essential, so I incorporated them into common subjects."
In addition, in a group of specialized English courses that help students improve their English proficiency in order to be active on the global stage, foreign instructors who used to be athletes will be the instructors.In addition, Dean Numazawa says that another feature of the school is that it also focuses on e-sports, which is unusual in university education.
"While e-sports are gaining more attention in society, scientific research has not yet progressed. How does the concentration cultivated through e-sports lead to the ability to work in the real world? I also plan to research how to utilize esports, a platform where people with disabilities and able-bodied people can enjoy themselves on an equal footing, in inclusive communication, community, and community development."
Aiming to produce human resources who can play an active role globally, such as in the field of sports and education
Regarding career paths after graduation, the career paths of seniors who graduated from the Department of Sports Wellness in the Faculty of Community Welfare can be used as a reference.
"Specialists such as professional athletes, coaches, and trainers; generalists such as sports management companies and international sports organizations that make use of their knowledge of sports wellness;・Graduates are active in various fields such as high school health and physical education teachers," says Dean Numazawa.
The curriculum of the new faculty, including lectures and programs that are useful for choosing a career path, is also substantial.In addition to internships and on-site training at general companies and sports facilities, we are planning to open cross-cultural studies and overseas programs to experience international exchange and different cultures, aiming to become "globally educated people with expertise."Qualifications that can be acquired include junior and senior high school (type XNUMX) teacher's license (health and physical education), health and exercise instructor (eligibility for examination), elementary and intermediate para sports instructor, trainer-related qualifications, etc., which lead to sports and education. It seems that there are many things available.
As described above, the diverse and advanced education that the Faculty of Sports and Wellness is working on shows the potential of sports in society in the future.The word sports wellness itself is still unfamiliar and a new field, but there are great expectations for a leap toward the future "for the joy of living for all people."