Azabu University, which has a long history of training veterinarians for 133 years, will open a pet animal nurse ( We are planning to establish a new Department of Veterinary Health Nursing* to train national qualifications.Pet nurse is a new national qualification enacted by the Pet Animal Nurse Act, which came into force on May 2024, 4, and in March of this year, the first qualified person to pass the first national examination was born.
Azabu University has produced approximately 1 veterinary graduates, the largest number of clinical veterinarians in Japan.Based on the advanced education and research capabilities that are backed by its achievements, "Have a high sense of ethics, and have both literacy (ability to use knowledge and skills) and competency (behavioral characteristics of excellent human resources) in veterinary health and nursing science. Contribute to a symbiotic society between humans and animals."
*Temporary name / Scheduled to be established in April 2024 / Contents are subject to change as the installation is under construction.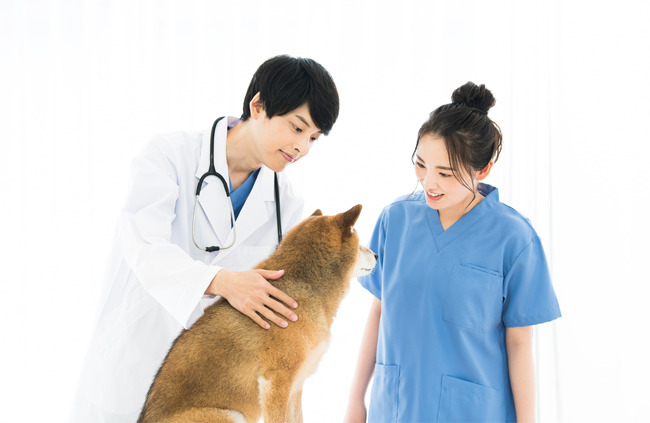 Purpose and Significance of Establishing a New Department
Azabu University, which has its roots in the Tokyo Veterinary Training Institute, which was founded in 1890, is committed to the pursuit of the coexistence of humans and animals and the harmony between humans and the natural environment in accordance with the founding spirit of ``research into theories and sincere practice.'' With the aim of "exploring the future," we develop education and academic research, and have the largest number of laboratories among veterinary universities.The Veterinary Clinical Center's attached veterinary hospital, which occupies the first basement floor and the second floor above ground, is one of the largest in Japan, and treats about 1 cases a year. It also functions as an educational facility for learning technology.The veterinary clinical center, which consists of a veterinary hospital, laboratories, and training rooms, is scheduled to be renovated this year. [Figure below]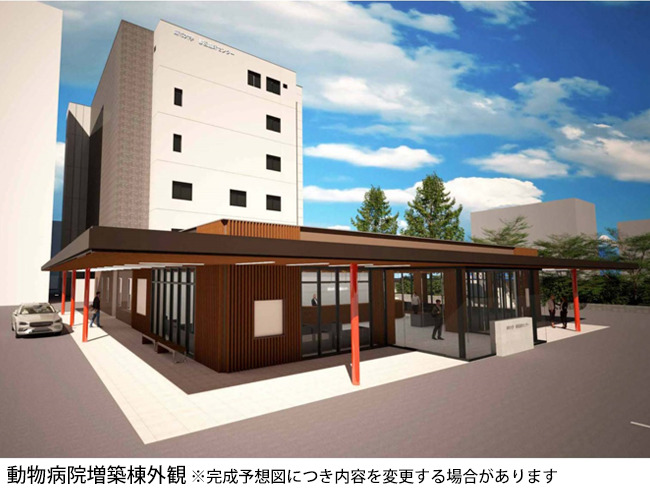 President Yasushi Kawakami has high hopes for the new department that trains pet nurses who will play a key role in the veterinary medical team. ``In line with the philosophy, we will contribute to the development of veterinary medicine and, through it, to the health, welfare, and quality of life of human society.''"As a university that has cultivated human resources who are active in the fields of veterinary medicine, animal husbandry, and animal science, the training of pet nurses, who are important in the field of veterinary medicine, is not only the development of our university but also the development of high-quality veterinarians. We are sure to contribute to training and the permanent development of the pet industry."Furthermore, he expressed his enthusiasm, saying, "By conducting education and research in the university's veterinary hospital, advanced equipment environment, and fulfilling learning environment, I want to nurture pet animal nurses with the literacy and competencies demanded by society."
One of the features of the new department, learning in the same environment as veterinarian training, laying the foundation for team veterinary medicine
Regarding the characteristics of the new department, the key word given by Sayaka Kuze, who is scheduled to become a lecturer in the department (currently a lecturer in the Department of Applied Animal Science), is "together with the Department of Veterinary Medicine."This means that you can experience team veterinary medicine by learning in the same state-of-the-art facilities and a well-developed educational system as in the Department of Veterinary Medicine.Understanding her own role and working with veterinarians and veterinary staff is essential to her success as a pet nurse.
For this reason, students of the Department of Veterinary Health and Nursing (provisional name) will be in charge of hospitalization management of animals, etc., in line with the practice of spaying and neutering rescued animals being conducted in the Department of Veterinary Medicine.In addition, hospital training in the fourth year will be conducted not only at the affiliated animal hospital, but also at veterinary hospitals nationwide that are affiliated with the Japan Animal Hospital Association (JAHA) through a comprehensive agreement.
Another feature is that we have a system in place to ensure that you can study liberal arts subjects.Liberal arts courses provide a foundation for understanding specialized subjects, and are essential for nurturing professionals who not only rely on memorized knowledge, but also have the ability to apply and solve problems.In addition, for "Introduction to Biology" and "Introduction to Chemistry," which are established as basic education subjects, the Education Promotion Center, which is in charge of first-year education and remedial education, provides individual counseling and supplementary lessons. Students who did not take the course will also be supported so that they can keep up with the classes of the specialized subject.
"In addition to liberal arts education, we also want to focus on cultivating cooperativeness and communication skills," says Kuze. "In the clinical setting, communication is very important both in practicing team veterinary medicine and in building relationships with pet owners. I would like to emphasize group work in various subjects and create opportunities for discussions and presentations as much as possible."
In addition, he said, "Communication is necessary not only between humans but also between animals." I would like them to learn ways to make it easier for them to accept medical examinations."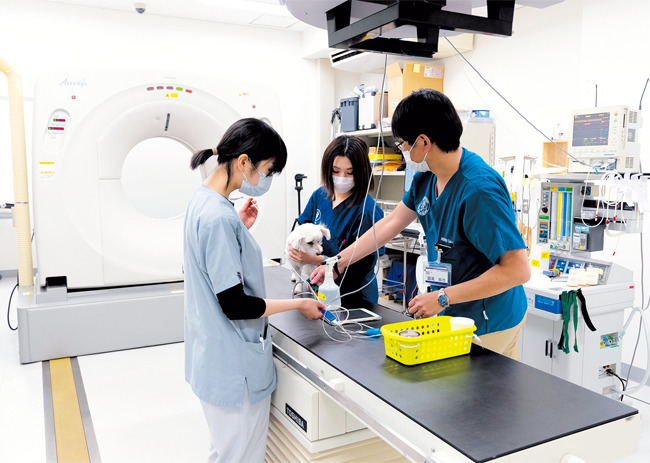 Katsuji Uetake, Dean of the Faculty of Veterinary Medicine, said, "One of the key words in nurse education is 'advocacy' (advocating for the lives, rights, and interests of vulnerable animals). I would like to train human resources who have both expertise and humanity to speak for animals and their owners who cannot express their emotions."
Learn specialized fields beyond departments in the largest number of laboratories at a veterinary university
At Azabu University, students belong to a laboratory from their third year and conduct research activities in their specialized fields of interest.It is a place not only to deepen knowledge and acquire special skills, but also to acquire logical thinking, independence, and teamwork.In addition, if you wish, you can belong to the laboratory of other departments (Department of Veterinary Medicine and Department of Applied Animal Science) in the Faculty of Veterinary Medicine. You can also learn about fields beyond nursing.
Another big advantage of choosing Azabu University is that it offers a unique education program not available at other universities, the Azabu Departing Pile Program.Azabu University was the only university in Japan to be selected for the Ministry of Education, Culture, Sports, Science and Technology's "educational program that draws out stakes that stick out." Approximately 30 research projects are underway throughout the university with the theme ofIt is possible to apply from across faculties and departments and participate from the second semester of the first year, but it has been well received for being able to select a specialized field from a variety of fields and acquire knowledge and skills from an early stage. "Is receiving.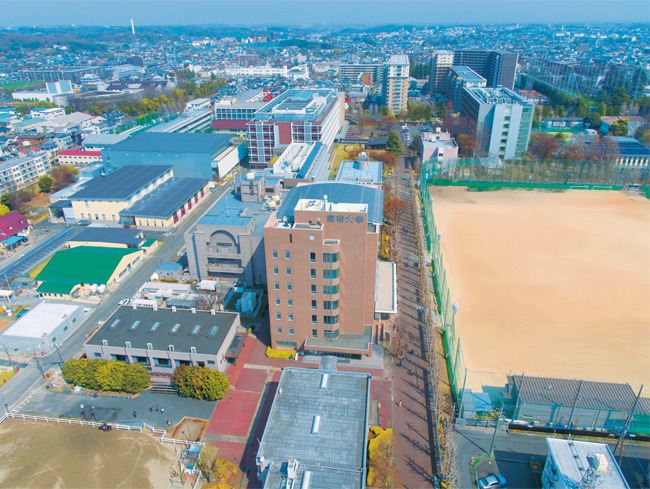 Complete employment support and alumni network of veterinarians is a great force
In the new department, in the fourth year, students will take the pet animal nurse national examination, and if they pass, they will be qualified.After graduation, most of them will find employment at animal hospitals as pet nurses.One of our strengths is our network of veterinary graduates.Azabu University has produced the largest number of clinical veterinarians in Japan, and many graduates work at animal hospitals and animal-related facilities nationwide.The university plans to utilize the network of these alumni and its close relationship with the Japan Animal Hospital Association (JAHA) to provide support so that they can steadily find employment and play an active role in animal hospitals.
Other than veterinary hospitals, local governments are obliged to appoint animal welfare management staff (general municipalities are obliged to make efforts), and businesses such as pet shops that are classified as type XNUMX animal handling businesses are obliged to be placed. It opens the way for qualified animal handlers and animal nutrition coaches.In addition, there are many fields in which the knowledge and skills of pet nurses can be put to use, such as zoos and aquariums that are working on ways to ensure proper breeding.
Kuze says, "Both owners and pets are aging, making it difficult to care for animals, and there are more cases where it is necessary to take care of animals. In addition, as the number of hotels that allow pets and facilities for the elderly that allow pets, the number of pets is increasing. As the environment in which they live expands, so do the opportunities for them to be active as pet nurses."In the new department, many career development subjects are incorporated in order to have students broaden their horizons, and we have established a guidance system that allows students to find careers that suit them, including employment outside of veterinary hospitals.In addition, two faculty members will serve as homeroom teachers for each class, and the student support system will be enhanced, such as by appointing a professional employment support advisor.
Looking for people who not only love animals and people, but also want to acquire a wide range of learning and practical skills
So, what kind of people are suitable for pet nurses?After saying, "People who like animals first," Professor Kuze immediately said, "Since communication with humans is also required, I want people to like people as well. I would like to welcome even more people who are aware of the coexistence of humans and animals."
Azabu University develops human resources who contribute to the health of humans and animals, the ecosystems surrounding them, and society under the educational philosophy of "Earth Symbiosis - Aiming for symbiosis between humans, animals, and the environment."According to President Kawakami, the goal is to "cultivate human resources who have both literacy and competency." ".
In the first year, "Global Symbiosis" begins with the founding spirit and history of Azabu University, followed by an omnibus format in which faculty members from all departments convey their thoughts and content about their respective education. At the same time, it is designed to teach students to think deeply about coexistence between humans and animals. The Global Symbiosis Data Science Program consists of two stages: a compulsory "basic program" in the first semester of the first year and an "advanced program" that can be selected throughout the second year. We aim to develop human resources who can appropriately judge issues in each specialized field based on data and lead them to solutions.
When aspiring to a new department, he said, "I want you to aim not only to acquire the qualifications to take the national exam, but also to acquire a wide range of learning and practical skills, such as using knowledge to pursue problem solving." Mr. Kuze.The Department of Veterinary Health and Nursing (provisional name), Faculty of Veterinary Medicine, Azabu University is scheduled to open in April next year, waiting for students who are full of motivation to open up a society of coexistence that continues to develop and change.
What is a Pet Nurse?
A specialist who not only assists with medical examinations and cares for pets, but also provides advice on the care and proper feeding of pet animals, especially injecting infusions, drawing blood, attaching microchips, and placing catheters. It is a monopoly business (excluding veterinarians) that can assist medical care under the direction of a veterinarian, such as administering medication.Under the direction of veterinarians, veterinarians can carry out medical activities that are considered to pose little danger to hygiene.By the way, pets are stipulated by law as dogs, cats, and other animals specified by government ordinance. All species of the family).
In addition, under the Act on Welfare and Management of Animals (Animal Welfare and Management Act), it is obligatory to appoint a person responsible for handling animals in business establishments that handle Type XNUMX animals, such as pet shops, breeders, trimming salons, and dog trainers. In order to become a person responsible for handling animals, it is necessary to have both "practical experience over a certain period of time or experience engaged in breeding" and "graduate qualification from a school to learn specialized knowledge or prescribed private qualification".However, pet nurses, like veterinarians, can become animal handlers on their own merits.
In 2019, the Animal Welfare and Management Act was revised with the aim of creating a society in which the welfare of animals is protected. In principle, the sale of puppies and kittens less than 56 days old is prohibited, and cruelty to animals is severely punished.・It was decided to appoint staff in charge of animal welfare management in ordinance-designated cities and core cities.Since April of last year, dog and cat dealers have been obliged to attach microchips to dogs and cats. can be said to be a national qualification.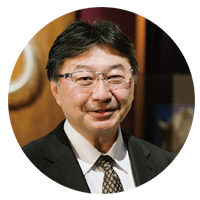 Azabu University President
Professor Yasushi Kawakami
After graduating from the Faculty of Environmental Health, Azabu University in March 1988, he became an assistant and lecturer at the same faculty from April, and has been an associate professor and professor at the current Faculty of Life and Environmental Sciences since 3, before becoming president in November 4. However, he turned toward the establishment of the Department of Veterinary Health and Nursing.At university, he has been engaged in research on parasites and sanitary animals for 2008 years. He studied at the University of Washington from 2021 to 11, where he learned biochemical experimental techniques and techniques.His motto is to tackle anything without hesitation.His hobby is playing with his dog.He graduated from Aomori Prefectural Hirosaki High School.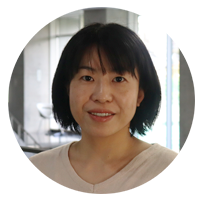 Azabu University Lecturer
Ms. Asuka Kuze
Born in Kanagawa prefecture.After graduating from the Department of Veterinary Medicine, Faculty of Agriculture, the University of Tokyo, he entered the doctoral course of the Graduate School of Agricultural and Life Sciences (Laboratory of Veterinary Animal Behavior) at the same university, and earned a doctorate in veterinary medicine with "Behavioral genetic research on early aptitude prediction for guide dogs." Get.Since his graduate school days, he has been involved in behavioral genetic research and treatment of behavioral problems in dogs and cats, and obtained a veterinary behavioral medicine certification.She worked as a specially appointed assistant professor at the University of Tokyo Graduate School of Agricultural and Life Sciences (Veterinary Animal Ethology Laboratory), a general animal hospital doctor, and a specially appointed assistant professor at the University of Tokyo Animal Medical Center before taking up her current position in April 2018.He graduated from Toin Gakuen High School.