2023/9/11
[Visit the university that introduced the Visional Campus]
Nagasaki University becomes the first national university to introduce BizReach Campus after using it for individual departments
The Faculty of Multicultural Sociology strives to develop human resources with a global and broad perspective.
 So why did Associate Professor Akiko Shirai of the Faculty of Multicultural Sociology introduce BizReach Campus ahead of the rest of the university?Before introducing the background, let me first introduce the learning at the Faculty of Multicultural Sociology.
 "The Faculty of Multicultural Sociology is a relatively new faculty, established in 2014.It is characterized by a curriculum that allows students to learn across the humanities and social sciences. The purpose is to foster the ability to work together with others to solve various social issues,'' says Associate Professor Shirai.
 Many students begin their first year with English education, acquire basic language skills, and then go on to study abroad in the second half of their third year.While studying abroad, students mainly study subjects related to their field of expertise, and return to Japan in the summer of their fourth year.
 ``In the case of Japanese universities, study abroad is generally done in the second year. Job hunting starts in the second half of the third year. However, in the Faculty of Multicultural Sociology, we place emphasis on studying at the host university. However, since we begin job hunting after returning home, we are unable to compare ourselves with other students. Therefore, in order for students to be able to study with peace of mind and be able to spread their wings in society, we have systematically established a career education program unique to the department starting from the first year.'' (Associate Professor Shirai) )
 There are many students in the Faculty of Multicultural Sociology who want to use their language skills to work globally in the future.Therefore, in the faculty's career education program, the first year's "Introduction to Global Careers" teaches about the differences in work styles in Japan and overseas, and the second year provides practical experience such as working abroad and volunteering overseas. There is a ``self-planned internship'' for gaining experience.In the first half of the third year, just before studying abroad, there is a "career formation theory" course in which research and presentations are conducted on companies, jobs, work styles, etc. In the fall of the third year, a lecture is given by a person in charge of one of Japan's leading companies every day. A wide variety of events are held, including ``Industry/Work Research Seminars.''
 We have been actively contacting alumni so that current students can have contact with alumni during job hunting.However, about 10 years have passed since the department was established, and as the number of alumni has increased, it has become difficult to update information.
 "Managing OB/OG was so difficult that we considered developing our own system. However, developing it at our own expense would be extremely costly, and even after development, operation and maintenance would be necessary. System development was an unrealistic plan, and we were stuck in every direction.'' (Associate Professor Shirai)
 At that time, Associate Professor Shirai started thinking about introducing BizReach Campus after hearing a student's voice.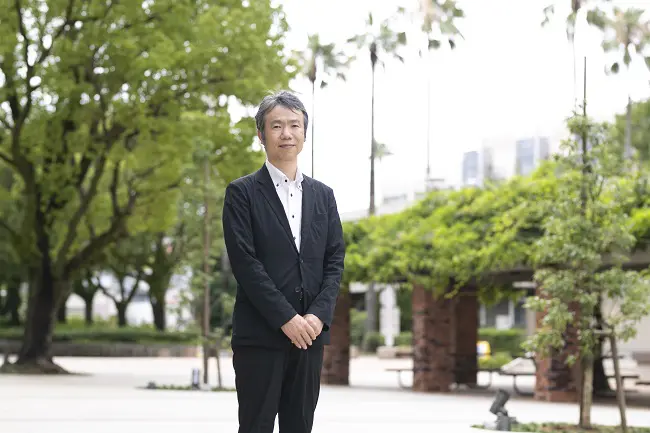 Associate Professor Akiko Shirai introduced BizReach Campus in the Faculty of Multicultural Sociology prior to its university-wide implementation.
Through a wide range of encounters with working people, we aim to foster the ability to independently envision a career.
 "It all started when a student who was looking for a job came to me for advice and wanted to make use of the BizReach campus," says Associate Professor Shirai.He immediately contacted BizReach Campus and made an immediate decision to introduce the system. "The BizReach Campus platform is very good, and it is possible to visit alumni online.You can easily interact with alumni who are active overseas, and the Department of Multicultural Sociology is working to develop global human resources. I felt it was the best system for me."
 For Associate Professor Shirai, who was considering introducing the system through self-financed development, the student's proposal was just a ``crossover'' as it was highly cost effective.
 "Currently, we encourage students who are job-hunting to register on BizReach Campus, and we also use BizReach Campus in our career education classes as a way to research companies and occupations," says Associate Professor Shirai.
 Regarding the significance of students visiting alumni, Associate Professor Shirai says, ``It allows students to learn about society at an early age and develop the ability to set realistic goals.'' ``Students in the Faculty of Multicultural Sociology are considering overseas careers, and many of them want to utilize their language skills to be active globally.However, if we look at the reality, immediately after graduation, students It is not always possible to get the job you want.In fact, in the overwhelming majority of cases, you get the job you want after gaining various experiences.Students can learn about real society by visiting alumni. It should be possible." (Associate Professor Shirai)
 Visiting alumni will be the best opportunity for students to learn about the reality of society. "Instead of getting discouraged, I want them to realize themselves with hope and think, ``In that case, let's achieve my goals in this way.'' Through the introduction of BizReach Campus, we will continue to support students so that they can build a positive career. I would like to do that,'' said Associate Professor Shirai, expressing his expectations for the future.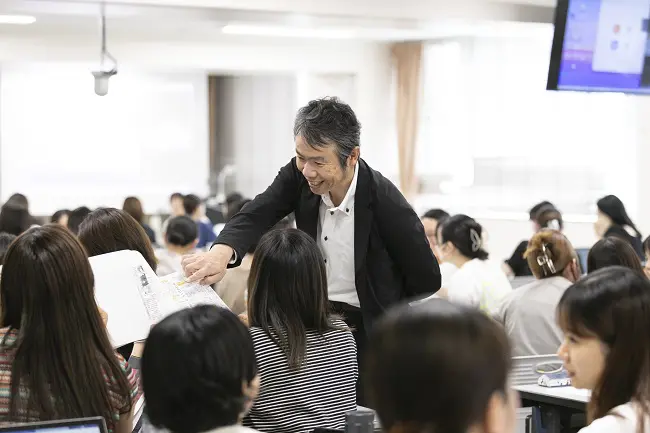 "BizReach Campus is an effective platform for students to learn about the current state of society through visits to alumni and rebuild their path to their goals," said Associate Professor Shirai.
<Inquiries regarding this matter>
Visional, Inc. New Graduate Division (Vision Campus)
Please contact us using the form below.
https://bizreach.biz/service/campus/contact/