Since its opening, Juntendo University has developed with medicine, sports, and nursing as its core fields. Centered on "education," "research," and "medical treatment/practice," we have advocated contributing to society and developing human resources at an international level.Building on this foundation, since 2015 we have successively opened the Faculty of International Liberal Arts, Faculty of Health and Medical Sciences, Faculty of Medical Sciences, and Faculty of Health Data Science.Furthermore, in April 2024, we plan to establish a new Faculty of Pharmaceutical Sciences and a Graduate School of International Liberal Studies, and are poised to make further strides as a comprehensive health university with nine faculties and five graduate schools (graduate schools).We asked President Hajime Arai about the aim.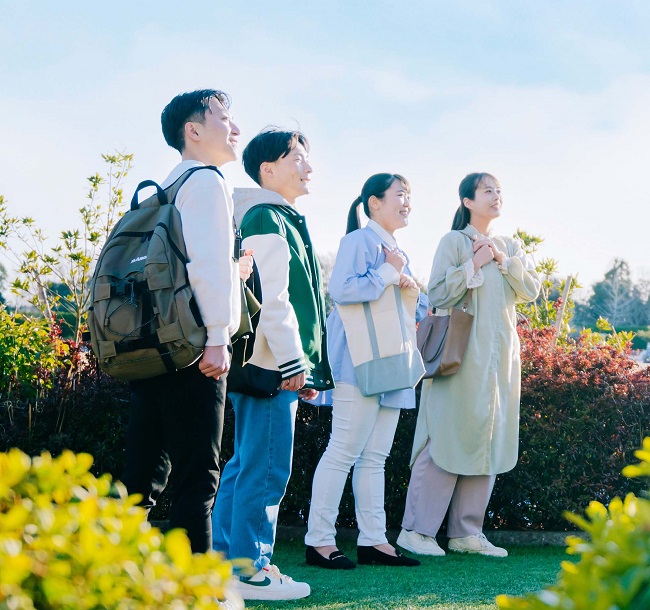 Acquire language and international knowledge,
Developing human resources who will contribute to global medical care and health
"Our university first began with a medical school, and then established nursing faculties such as the Faculty of Sports and Health Sciences (changed name from the Faculty of Physical Education) and the Faculty of Medical Nursing.The university has developed with medicine, health, and sports at its core. The Faculty of Health and Medical Sciences will be established to train radiology technicians, and the Faculty of Medical Sciences will be established to train clinical laboratory technicians and clinical engineers.A new Faculty of Pharmacy will be established next year in April 2024, but the intention is to create a comprehensive health university. "This is to enhance medical support in line with the changing times," President Hajime Arai said emphatically.
It can be seen that the company has been implementing reforms that are ahead of the times, taking into account the aging of Japanese society, the advancement of medical care, and the importance of team medical care.He also says that the reason for the establishment of the Faculty of International Liberal Studies and the Faculty of Health Data Science, which at first glance seem to be in different fields from medical support, is to meet the demands of the times.
The Faculty of International Liberal Studies was established in 2015 as the fifth faculty.Juntendo University has long been working to enhance foreign language education and supporting students' study abroad and short-term overseas training.Additionally, the graduate school has a history of promoting internationalization within the university, such as by accepting many international students from overseas.The establishment of the School of International Liberal Studies reflects the desire to hone healthcare-related expertise from a global perspective and develop human resources who can be active both domestically and internationally.
"At our university, students in all departments are required to take the TOEFL test.You cannot advance to the next grade unless you get a certain score.It is extremely important to be able to use language as a tool for international exchange.At our university, we have many international students from overseas. We accept them, but we hope that you will broaden your horizons by interacting with them. For example, you will develop a social perspective by discussing the medical systems in countries such as North America, where there are large disparities in medical care. This will deeply connect you to a variety of future career paths."
The Faculty of International Liberal Studies has three areas: ``Global Health,'' ``Intercultural Communication,'' and ``Global Society.'' Students gain knowledge in medicine, health, and nursing while learning about internationalism, liberal arts, and liberal arts.In light of the recent global pandemic of the new coronavirus, changes in the natural environment such as climate change, and the SDGs, there are high expectations for human resources with knowledge in this field.
"I would like to develop human resources who will eventually work in international organizations such as the World Health Organization (WHO).Also, with the School of International Liberal Studies on campus, we are able to reach out to students from other faculties as a banner for internationalism and international education. I want them to become a driving force behind the internationalization of the university."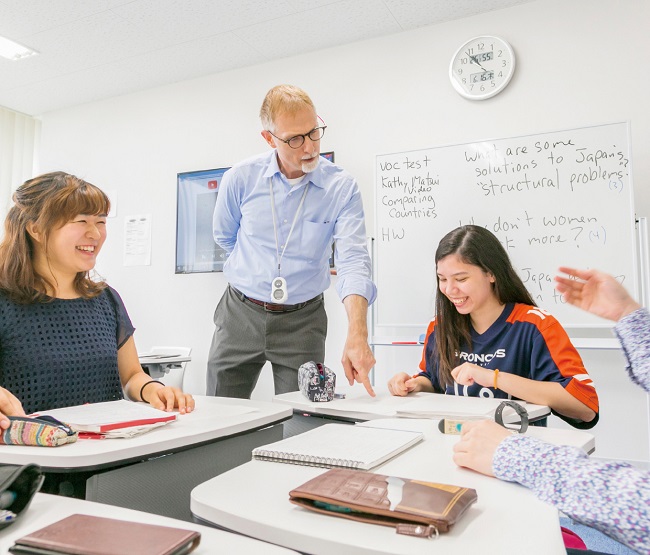 Making full use of data science,
Contributing to the development of medicine, health, and sports
As data science becomes a trend in university education, the Faculty of Health Data Science, which opened in April 2023, is a faculty that is responding to the era of 4-year lifespans.Data science is a field of science that scientifically analyzes huge amounts of information (big data) to solve problems and create new value, and the use of AI has also been attracting attention in recent years.
"In the medical world, analyzing vast amounts of patient data is useful for discovering new efficacy for existing drugs and for identifying signs when a disease is worsening. Big data is analyzed using AI. By doing so, we can gain new knowledge."
Furthermore, in terms of the use of ICT (information and communication technology), the idea that patients themselves access PHR (Personal Health Records) on the cloud and work with doctors to treat illnesses and manage their health has become widespread in Europe and the United States. are doing.In Japan, a system is being put in place that allows doctors and patients to share medical information remotely by measuring blood pressure and pulse rate with wearable devices and sending the data.
"To realize and spread this, it is not possible for medical professionals alone; we need human resources who have medical knowledge and can make full use of data science.Therefore, we established the Faculty of Health Data Science, which has health as its keyword. It was established."
As we enter the era of 100-year lifespans, extending healthy life expectancy is attracting attention.We are entering an era where we can understand training methods and pre-disease conditions through data analysis, what to pay attention to in order to improve and maintain health.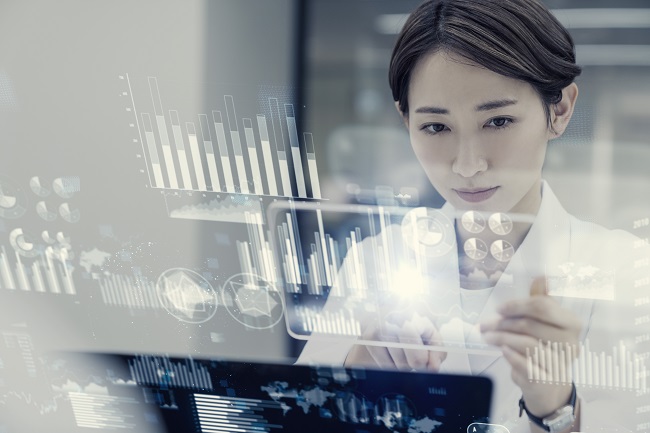 Contributing to society as a comprehensive health university,
Our mission is to develop human resources and send them out into society.
A new Faculty of Pharmacy is scheduled to be established in April 2024.The aim is to develop pharmacists with excellent clinical practice skills and pharmaceutical researchers who can think about drug discovery rooted in clinical practice.Juntendo University has six affiliated hospitals, providing a clinical and research environment unique to a comprehensive health university.In addition to learning about team medical care in collaboration with the School of Medicine and the School of Medical Nursing, it is also unique in that you can systematically learn about drug treatment.Additionally, along with the opening of the undergraduate department, we are also planning to establish a graduate school, which will give us the advantage of having an advanced research system in place.
In recent years, in addition to providing advanced medical care to the local community through the affiliated hospital, we have been developing the ARO (Academic Research Organization), a research organization that effectively utilizes the university's functions. In addition to drug development support, intellectual property services, and clinical trials, ARO provides support in a variety of fields, including the development of university-based venture companies, regenerative medicine, nursing, and sports.
``What I would like to emphasize here is that the faculty and students are close to each other. This is reflected in the fact that 100% of students pass national exams, such as those for master's degrees, or close to it.There is a school culture in which teachers teach with a sense of tension, and students respond with a sense of urgency in their studies.
▼Juntendo University special page - Quickly understand the characteristics of the faculty! -
https://juntendo-ac.xyz/lp/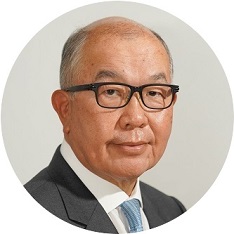 President of Juntendo University
Hajime Arai
Graduated from Juntendo University School of Medicine in 1979 and joined Juntendo University Department of Neurosurgery.After working at the U.S. National Institutes of Health (NIH) and the University of Florida in Neurosurgery, he became Professor of Neurosurgery at Juntendo University School of Medicine in 2002, Director of the Juntendo Hospital in 2008, Dean of the Juntendo Graduate School of Medicine in 2011, and Dean of the School of Medicine in 2016. Current position since .