April 2015, 8
Employment rate of small and medium-sized universities, nursing, engineering are the top monopoly
Nursing-related students accounted for the top three employment rates for students who graduated in the spring of 100 at small and medium-sized universities with 1000 or more graduates and less than 2015 graduates, according to a summary of the Mobile Site / Education Advancement Research Institute.The top is Hokkaido Red Cross Nursing University with a employment rate of 3%. Hamamatsu University School of Medicine (Shizuoka Prefecture) in 100nd place (2%) and Tohto University School of Medicine (Saitama Prefecture) in 99.5rd place (3%) are all employed except for one person.A chronic shortage of nurses is believed to support the high employment rate.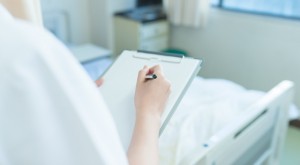 The employment rate of each university is calculated by multiplying the number of employment / [number of graduates (completed) -number of graduate students] x 100 based on the figures announced by the university. Hamamatsu University School of Medicine, which ranks second, has a employment rate of 2% only in the Department of Nursing, School of Medicine, and it is thought that the high pass rate of the national exam for nurses also raises the employment rate.In addition, Gunma Medical and Welfare University, which has a nursing department in 100th place in the nursing field, has an employment rate of 6%.
Toyota Technological Institute (Aichi Prefecture) (4%) in 98.9th place and Toyama Prefectural University (5%) in 98.5th place are both engineering colleges.It seems that a stable employment rate is secured because not only the engineer positions that have been required for a long time but also the professional positions of the IT department are required.
On the contrary, it is the pharmacy university that is lowering the ranking, and only two schools, Meiji Pharmaceutical University (Tokyo) and Kyoto Pharmaceutical University, are in the best ten.In 2, I had to go to college for six years to qualify as a pharmacist. Since there were no new graduate pharmacists in 6 and 2006, after the reform of pharmacy education, 2010 schools were ranked in 2011 when the first graduates came out, and 2012 schools were ranked in 4.However, after that, the supply exceeded the demand of pharmacists, and it seems that the number of pharmacies in the top ten has decreased.
The universities that entered the top ten are as follows. The numbers in parentheses are the employment rate.
1 Hokkaido Red Cross Hokkaido College of Nursing (100%)
2 Hamamatsu University School of Medicine (99.5%)
3 Tohto Medical University (99.0%)
4 Toyota Technological Institute (98.9%)
5 Toyama Prefectural University (98.5%)
6 Gunma Medical Welfare University (98.2%)
7 Meiji Pharmaceutical University (97.6%)
8 Kyoto Pharmaceutical University (97.2%)
9 Kyushu Lutheran Gakuin University (97.1%)
10 Nagaoka University of Technology (97.0%)
Source:[Research Institute for Educational Advancement] Employment Rate Ranking 2015 (Small and Medium-sized Universities)