April 2015, 7
2015 University Applicants Survey Is it a national public orientation due to the impact of the tax increase?
 The results of the "Survey on Academic Brand Power 2015", a university brand ranking for high school students conducted by Recruit Advancement Research Institute, have been announced.
 The survey has been conducted since 2008 with the aim of clarifying trends in high school students' selection of universities, and this is the eighth time it has been conducted.The subjects of the survey are 8 third-year high school students who are scheduled to graduate from high schools in the Kanto area, Kansai area, and Tokai area in March 2016. We surveyed 3 items classified into sentimental values.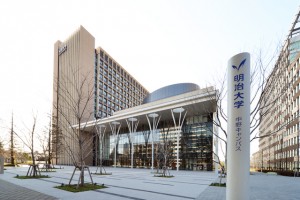 As a result of the survey, in the "universities I want to apply for", the Kanto area is ranked first for 1 consecutive years at Meijo University, the second is Waseda University, the Kansai area is ranked first for eight consecutive years at Kansai University, the second is Kinki University, and the Tokai area is. , 7st place Meijo University, 2nd place Nagoya University.In the Kanto region, the private orientation is deep-rooted throughout the eight years, while in the Kansai region, although it became a private orientation in 8, it changed to a national public orientation in 1 and 2. I found out.In response to this result, Mr. Hiroshi Kobayashi, Director of Recruit Advancement Research Institute, said, "Due to the impact of the consumption tax increase in April 1, national and public institutions have increased again in Kansai and Tokai. More than 2% of university students are going to private universities. At present, we can see that economic conditions have a great influence on career choices. "
 In addition, "universities with an attractive image of educational policy and curriculum," which is also a point of differentiation of universities, ranks first in both the Kanto and Tokai areas. The University of Tokyo (Kanto 1%, Tokai 17.3%) The Kansai area is Kyoto University. Although there was a response (16.7%), the percentage of respondents who answered that they corresponded to the image even at the top universities did not exceed 17.2%, so the educational content that each university is focusing on is not conveyed to high school students. I understand.
* Detailed survey results of the "Survey on Advancement Brand Power 2015" are posted on the Recruit Advancement Research Institute website.
Source:[Recruit Advancement Research Institute] Meiji University ranked first for 7 consecutive years-only Kanto is strongly private-oriented, and Tokai / Kansai area is becoming more national-public-oriented- (PDF)